In Conversation with Adhiraj Singh Bajwa, Batch of 2010-2015. In this Interview he talks about his time at AIL and training at the Officers Training Academy, Chennai.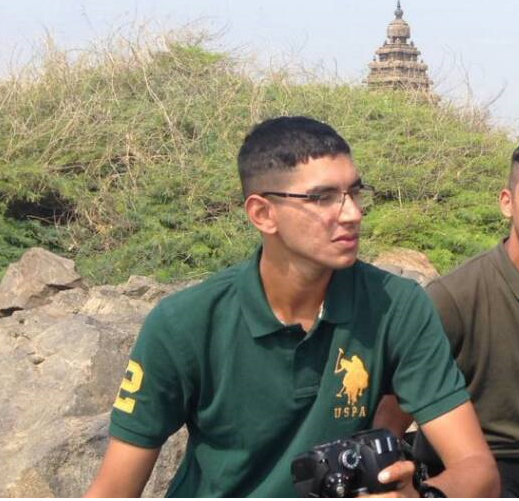 The Blue Pencil: Did you always plan to do law? How did AIL happen?
Adhiraj Bajwa: Yes , I had always been interested in law and took a conscious decision to keep it as a career option. Way back in 2008 , I started taking classes for cracking law entrance tests , that is also where I befriended one of my closest buddies and now colleague. In fact he was to join AIL with me but due to some unfortunate circumstances (his mom preferred he studied in Delhi) , we had to part ways and studied at different cities although we both pursued law.
AIL happened because well , I cracked the entrance test and was clear about studying law.
TBP: You were our Institute Prefect and the Captain of the Cricket team, What was your law school life and routine like?
AB: Life and routine was like any other student at AIL , I resisted temptations as much as  I could and made it a point to read and be up to date with news etc. But mostly I just read about weapons systems/latest procurement /equipment . In my fourth year I was appointed as the Vice Institute Prefect and with that , all afternoon siestas went out the window. Also , my younger brother joined AIL and I devoted some time to check on him but at the same time I gave him his space and didn't nag (much). In my fifth year I became the Institute Prefect and that really helped me to actually understand responsibility and how to get work done (AIL students can be difficult to work with at times). Most of my efforts were directed towards making sure students don't get into trouble and putting across recommendations / suggestions to college authorities.
Cricket is something which is taken very seriously in our country , hats off to Rajat Sharma (Class of 2014) , the sports secretary ,  who was my junior at academy as well , for his tireless efforts and dedication towards promoting cricket at AIL and pioneering intra college cricket tournaments. We played leather ball cricket every Sunday and won a tournament held at NUJS , Kolkata in March 2014 which was the highlight of our year of playing serious cricket.
TBP: Any memory where you broke a rule in college and got into trouble?
AB: I wasn't much of a rule breaker while at college. Somehow, I managed to be at the right place at the right time.
TBP: You have done exceedingly well at the academy. You also were a Junior Under Officer. What was the training at [OTA] like? Any funny incident?
AB: I wouldn't say I did exceedingly well but yes , I gave 100% towards my company and it has been a life changing experience at OTA. I was privileged to have earned the appointment of JUO for two rotations (out of three) , the fact that I had responsibilities on my shoulders made me go the extra mile , and in accordance with our training , lead by example.
Training at OTA was life changing to say the least. Of course the standards you were required to achieve mentally and physically required single minded dedication to achieve. While I was training , the academy was undergoing a major revamp of infrastructure. The facilities and instructional staff at OTA are world class and are at par if not better than what any other military training establishment on the planet has to offer. Weather at Chennai made things interesting.
The funniest incident I experienced with my company was one where we had our haversacks , weapons with full load and were drenched in rain in the dead of night , without shelter! This was after an hour long debate on whether it would rain or not and whether we should have our rain capes at the ready.
TBP: You've been quite a devoted sportsman both in college and in Academy. Please share with us some of your favourite experiences.
AB: My favourite experience at the academy was winning the Inter-Company football championship in July 2016. That gold medal is one of my most prized possessions.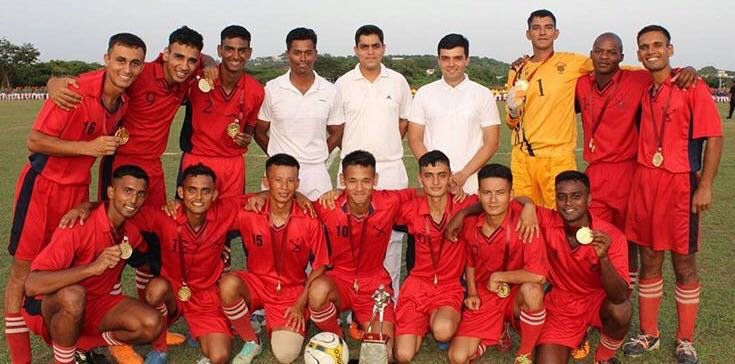 TBP: You chose JAG over corporate, in your opinion, how is the Army a better option?
AB: Can you name any law firm or legal organisation with a million clients?  It's a personal opinion/choice  and I followed my family legacy of serving in the armed forces. I'm now a fourth generation officer , and am qualified in something which I always wanted to pursue. On this point I'd like to mention that out of 19 officers commissioned into the JAG branch, 5 of us are products of AIL.