As a student, who is ready to delve into the world of college life, there are a lot of expectations, especially fueled by movies and TV shows. Mostly about how ones hostel life is going to be. As you all are well aware we went through (still going through it, I know) a crazy pandemic that has turned our life upside down and changed the definition of what was normal. We, the Batch of 2025 have definitely, hands-down the most memorable freshman year.
Back in April, when we were unaware of the disaster that was going to unfold we were blissfully, in our exam modes preparing for various entrances exams. Amidst many memes and viral videos on "GO CORONA, CORONA GO" we were only bothered with mugging up G.K and solving logical reasoning questions for the entrances. But we all know what happened as time went by. All this inevitably lead to delay in conducting the entrance exams. This hindered our preparation and morale a lot making us in a state of dilemma whether we'll ever be able to experience college life. I know it sounds exaggerated however, that was our state of mind. At the commencement of this stage of "the new normal" of wearing masks and attending online classes, days barely passed and our motivation to crack any law entrance exam also deteriorated. However, after some time, the exact opposite thing happened- time flew really fast and after a hell lot of postponements of exams, the D-day was finally there.
29th August, 2020- the AIL-LET exam date. There were mixed feelings on both sides, as people had gotten a LOT of time to prepare making the competition stronger but also at the back of our minds, there was a satisfaction that this was finally going to be over. Soon the result was declared on 7th September, 2020 and I had gotten a decent rank in the first merit list along with other 79 guys who made it through. Finally, "hogyi selection", metal peace attained. Now, we can finally write AIL'25 on our profiles everywhere.
Finally our first day of college was here! But it wasn't what we had imagined. Instead of getting dressed up early in the day and rushing to the mess for breakfast, we were there ready to get out of bed at 8:53 a.m to attend the 9:00 a.m online class. Instead of meeting our batch-mates in person, the people we are going to spend our next 5yrs of our life with, we were busy switching off our cameras and microphones. Ideally we should have been entering the campus in July end, excited and ready to experience the best years of our life and setting up our rooms in the hostel, however what we got was online classes and our first semester starting in November.
You see, we have actually missed out on a lot of things that a typical college student would enjoy in their first semester. Those awkward interactions and meeting new people, suddenly having a stranger as your roommate, with whom you will have to stay for an year. But soon you get to know people, you spends time with them and soon you won't even get to know how time flies. However, on the contrary, in the current scenario though people have started talking with each other, sometimes such situations arise when we see/hear a person's name in our online class and think, "ye bhi hai humare batch me?, pehli baar naam suna hai".
Other than missing our Freshers the golden highlight of our first semester and even our college life, there are many things that that for others might be small or insignificant but we have learnt to not them as granted. Like making Maggi at midnight in a kettle, the first interaction with our batchmates and seniors, staying at the hostel, roaming around the campus, going to random places in the city and making your own hangout spots but for now everything is just limited screens. All this seems like a distant dream and here is where we feel cheated as this time period would never come again.
After a few classes, we became acquainted with each other although it was online. And as time accrued, we had sessions with the MCS, DebSoc and CRCLG Society where we saw some our seniors for the first time. And eventually without even realizing, we were over with 3 chapters of Sociology. "Welcome to law school".
Then of course we were exposed for the first time to the world of mooting where our seniors of MCS arranged online sessions for us after our classes were overs. Life saving for us, as not only the "Novices" was just around the corner, we had no (read zero) prior experience and "Your Honour" was just something that we had heard in movies only.
Everything was piling up as we had a lot of things on plate-
NOVICES
Barely entered college and pressure of mid-sems (how do we even write answers and study for it)
Online orientation and freshers
Project submissions and presentations
Basically, we didn't have time to sleep and were piled up with shitloads of work but you know what they say, "it was all worth it".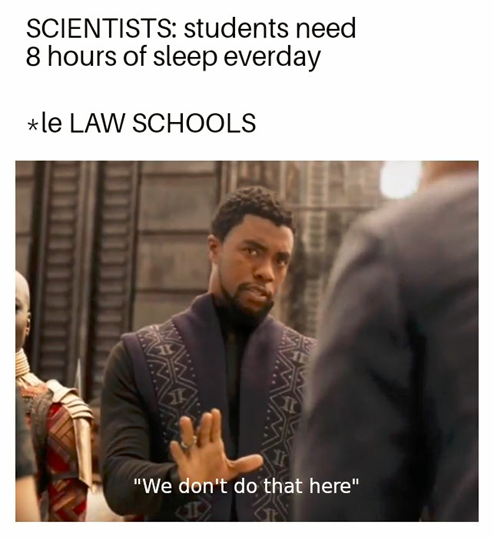 So, we were acquainted with term "mid-sems" nearly a month before the exams until they were on our head with barely 6 days left. Horror was awaiting us, as we knew NOTHING and were completely blank before the exams. Boom! We thought we were doomed. Then came the contribution of guide book's photos and online summaries of the chapters by some of our talented batchmates to our rescue. Phweeee! This was a mix of both the easiest and ironically hardest mode of conducting exams. We weren't so much comfortable with the subjects as not only we were studying them for the first time, the teaching part was online (the teachers are not to be blamed for it) which made it difficult for us to fathom the chapters taught in our classes however, on the other hand, it was an open book test, not exactly a win-win situation but still, there are two sides of the same coin. So Alas, this was also dealt with!
So how did it all turnout? Well, it taught us to be ready for anything and everything at any point of time and to give in our best under any circumstances. The amount of pressure in this online era has awe-struck us mentally. Furthermore, we know that this is just temporary and have half a decade in front of us to spend at this wonderful place. More assignments, projects, moots, various competitions are in store for us and we would definitely want to grab and definitely appreciate all the opportunities we get along our way.
Yes, we are eager to spend half a decade of our lives at this beautiful place.
This post was written by Tanvir Sekhon, Ist year