I stumbled upon the world of Korean dramas, a world overflowing with this enormous untapped potential of entertainment, through then-in-trend Korean music mixes. The fifteen-year-old me was so fascinated by the concept of watching a source of amusement in a completely new and unknown language that it led to an instant attraction towards these shows full of anything and everything romantic and cute. Come to think of it, I think most of the international drama watchers were introduced to these dramas the same way I was.
This lockdown has let us completely and inadvertently free. It is a popular saying that, 'an empty mind is a devil's workshop'. The realisation that I need to put my mind at ease and give to it something that helps me stay sane in this pandemic, turned this lockdown into an excellent opportunity for me to revisit my old love for these shows and to binge watch some new ones. I will mention some new as well as some fairly old Korean dramas down here which made me feel like being back in the time when I was a school kid with no requirement of being productive or being a part of the race against time, mixed with a pandemic and the world on fire. These are some highly acclaimed shows which have been on the receiving side of many praises and will prove to be a good set of recommendations for those who are looking for something new to watch. This list is in no particular order.
1. Healer – This action-romance Korean drama is one of the best dramas I have had the chance to watch. I wanted to start the list with this show because this was one of the first dramas that left a lasting impact on me. The storyline is quite interesting and keeps you engaged with the characters till the end. This show primarily focuses on the stories and interactions between a night courier who will do anything-legal or illegal-for his client except physically hurt somebody, a young woman aspiring to be a journalist and her idol who takes over her present company and offers to train her himself. The drama has its fair share of humour, is intelligently written and has a whole lot of heart fluttering romance between two attractive leads.
2. Weightlifting Fairy Kim Bok-Joo – This drama is for all those hopeless romantics who still savour the feeling of falling hard for someone for the very first time. The story provides an almost realistic portrayal of a weightlifting student falling in love for the first time. Friendship, competition, dedication towards one's passion in life, dealing with doubts regarding one's life choices, this show deals with all these aspects beautifully and leaves you with a satisfied and a warm feeling in the end.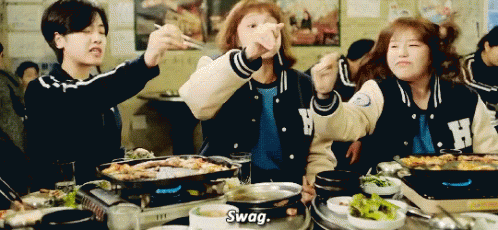 3. Guardian: The Lonely and Great God – What a person likes to see in a drama is what this show has mastered. A 900 year old childish but powerful immortal being waiting for his bride so he can finally die? Check. A grim reaper, equally as childish as the goblin and cries the first time he sees the love of his life? Check. An amusing dynamic between the two immortal beings? Check. The adorable bride of the goblin who wants a job, 5000 dollars and a boyfriend from him? Check. Add in some humor, amazing chemistry between the actors and one hell of time and you won't have to ask for anything more.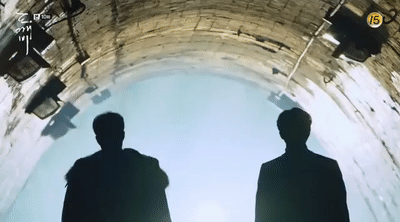 4. Descendants of the Sun – This one is for all the uniformed men enthusiasts. The main premise of the drama is an adorable love story between an attractive and charming doctor and an equally attractive and charming Special Forces officer who keeps getting called for special missions every time he tries to go on a date with her. This drama also presents to you a whole lot of bromance that will perhaps make you confused whether you ship the male lead with his best friend or his girlfriend. The life of a wise doctor and a brave man who puts his life on the line for his nation are also highlighted which just warms your heart.
5. Sky Castle – This drama focuses primarily on the Korean education system, the competition-amongst the children and their families alike-to get into a prestigious university and the involvement of parents and their determination to go up to any extent to get their children into such universities. A creepy and intimidating villain just adds to the charm of this show. This show is a must watch if you are looking for something different to try.
6. Itaewon Class – I don't think it is possible to ignore the potential and charm that the two main leads of this show embody. The story is about a revenge-driven, idealistic ex-convict who with his hard work and dedication opens a small pub after working hard for 7 years post his release from prison. He further aims to convert the said pub into a franchise and take over the business tycoon who wronged him and put him in prison. Our multi talented and intelligent female lead decides to do everything in her power to help him achieve this dream. The way the story unfolds just keeps you gripped to the plot and makes you root for the male lead. The ensemble of the cast is well diverse and character growth is also very effectively portrayed.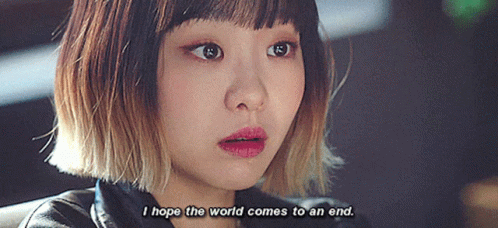 7. Hotel Del Luna- The female lead is a 1300 year old beautiful, extravagant and moody but strong willed owner of a hotel for ghosts, where she is waiting for the punishment in order to atone for her sins to come to an end. She, with worthwhile character growth brings the much needed viridity in the present situation. Her character undergoes a variety of changes for the better after meeting the male lead. The show has a very elaborate main plot in addition to which, there are multiple small side plots concerning the guests at the hotel. This show will end up making you feel all sorts of emotions and is worth the time you will spend on it. The background sound track of the show is one of the best that I have come across.
8. Extraordinary You – The female protagonist is born with a heart condition and has been in one-sided love with a guy for 10 years. One day, she finds out that she along with everybody she knows is living in a world of comics and is merely an extra character in a romance comic book, created only to be a bridge for the main characters. She decides to take her fate in her own hands and with the help of a nameless character no. 13, she plans on making the writer change her storyline. The drama has very smartly called out the traditional and overused story tropes while being humorous and intelligent in its own way. It is a very light-hearted and very well acted show and is worth a watch.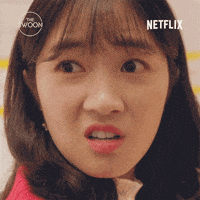 9. Hospital Playlist – This drama is a very beautiful take on the daily life and struggles of a wise doctor. From taking the responsibility of somebody's life and dealing with the guilt and pain of not being able to save a patient this drama depicts it in a very hard hitting and real way. Nothing is over dramatized and everything is honest, real and beautiful. This show mainly revolves around 5 surgeons in different departments who work in the same hospital and have been friends since college. This show has given us some major friendship goals to try and achieve. Every time the characters come on the screen, a person can't help but be in awe of the beauty in the simplicity with which the relationships are portrayed. It is a very heartwarming show and is definitely worth watching whether a person is a fan of Korean dramas or not.
This article has been written by Ishita, III year.