Meghna Kohli is from the Class of 2011. She is currently working at ICICI Bank, as a Legal Manager.  In this interview, she talks about AIL and shares some of the important tips for acing the placement interviews.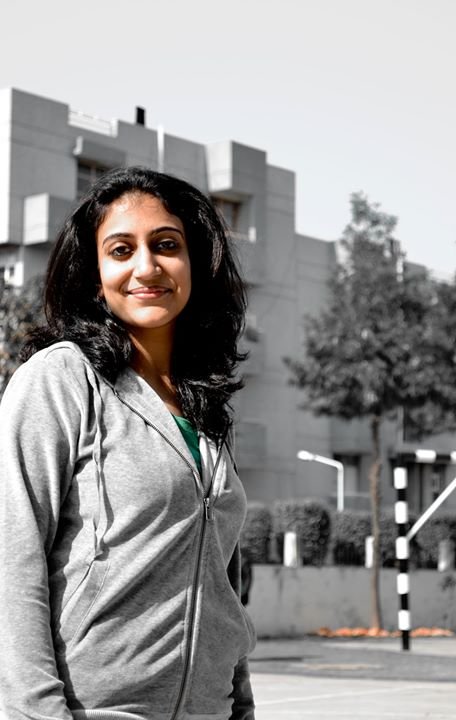 The Blue Pencil: Tell us something about your time at AIL? 
Meghna Kohli: The time spent at AIL was, undisputedly, the best time of my life. I made lifelong friends (who are more like family now), shared and lived best of experiences, fought (for self as well as for others), did a lot of things that I wasn't supposed to do. Basically made the best memories that I shall cherish forever.
TBP: What inspired you to study law?
MK: Law as an option was suggested to me by my career counselor in class X. I honestly did not study enough to crack any of the entrances of the national universities. That was probably also because of lack of guidance being from a non-legal background. I had an option between Symbiosis, Amity (through IP university) and AIL. I visited all the colleges and AIL for some reason really appealed to me. So, AIL it was!
TBP: Did you always know you were cut out for corporate law? If not, what prompted you?
MK: Of course, not! This decision was made by me towards the end of the 3rd year by which time I had done few internships to help me understand what best suited my requirements. That's also when I decided to pursue CS.
TBP: How is the work environment at ICICI?
MK: ICICI operates at multiple jurisdictions and caters to clients with different backgrounds as well as with different needs. It is because of this reason that anyone working at ICICI Bank gets a lot of exposure work wise and can choose to work in a team based on his/her area of interest. Another big advantage of working with ICICI Bank is that it enables you to have a work-life balance which I feel is a necessity these days, given the stressful lives that we lead.
TBP: ICICI is the top recruiter for AIL, what according to you, should students focus on in order to ace the interview?
MK: That's a very pertinent question. Also, a question the answer of which I wanted to know before ICICI came for recruitment of our batch.
What one needs to understand is that there is not one single thing that needs to be focused. ICICI looks for a package i.e. a person who a) has knowledge of law (definitely of the work/articles that is mentioned in your CV); b) can understand other people's perspective and c) who can handle pressure and provide solutions to the problems.
As I said earlier, at ICICI Bank one gets an exposure to variety of work and therefore when I say knowledge of law under the above mentioned point no. (a), I do not just mean banking related laws but also knowledge of law in relation to contracts, intellectual property rights, TPA, companies act, CPC, personal laws etc. The next question that would automatically come to your mind is to how to attain this. The answer to this lies in- moot courts, internships, mock courts, articles. The more you practice, the more you know.
For point nos. (b) and (c), you should involve yourselves in extracurricular activities and sports (as much as possible). Participation and/or achievements in such activities on your CV shall highlight your ability to comply with the requirements mentioned by me in these points.
TBP: Looking back, what do you miss the most about AIL?
MK: Early morning yoga classes! Well to be honest, it would be unfair to choose. In fact, I don't think anyone can! 2006-2011 were the best 5 years of my life and looking back, I feel that each and every day spent there was special and full of experiences.
TBP: You joined ICICI right after graduation. Any advice for the current AIL students who want to pursue a career in the banking sector?
MK: I think this is already answered by me in question no. 5. However, one thing that I would like to share with all the current as well as future students of AIL is that there shall always be hurdles (big and small). There will always be some disadvantages. We may not be affiliated to the best university, may not have the best facility, may not have the best policies and we definitely do not have the best law firms and corporates approaching us for recruitment. But what we do have is the ability to change these disadvantages to our advantages. Therefore, my sincere request to all the current as well future students of AIL would be to not to concentrate on what you do not have but to concentrate on how to make things work out the best for yourselves. Please do not waste your time on cribbing about the authorities or about people who are unsuitable to become placement cell coordinators or moot court coordinators or hostel prefects, as these issues would not matter once you step out of AIL. Instead, invest your time in improving your knowledge base, participating in co-curricular activities and most importantly in making friends and enjoying life.