Do you like scary movies?
We are back with our list of recommendations. This time it is Horror Movies!
A movie that will keep you on the edge of your seat, it will compel you to bite your nails and unconsciously make you scream, "NOOOO!" The movie's plot revolves around a group of friends who are lured into playing a game of Truth or Dare, and you can't afford to lie or skip a dare because that's exactly how you die. The teenage, dramatic game of truth or dare takes a whole new twist in the movie. The movie reveals a mind boggling end and gives a new meaning to the genre of horror movies. So, take a seat, grab your pillow or the nearest human and a bucket of popcorn, cause it's going to be a long night.
While I do claim to be a lover of cringe Bollywood horror along the likes of 1920 or Krishna cottage, I will not let a gem like 13B slip by those who have given up on horror Bollywood. Being a surprisingly good Bollywood horror film, the movie is centered around the flat no. 13B of a society, which a family moves in. The catch is that a particular show on the TV shows the exact life of the family living in the house a day before those events occur. The set soon becomes creepy and chilling as the plot unfolds. The movie does not depend on forced and cheap jump scares or bloodied comical make-up that is supposed to be scary. Instead, it gives us the story for exactly what it is, a good creepy passage of time.
Recommendation by Khushi
Tumbbad stands out as it does not go for the common horror movie trope of a family going to a sunsaan haveli or buying a fancy cheap house and finding themselves being haunted by creepy creatures and deafening screams. It does have those elements but they are about the least scary parts of the movie. What is unsettlingly the most scary is common human greed. The moral of this mythological fairytale will remind you of Panchtantra
Tumbbad has so much to give in just two hours, from brilliant direction to cinematography that will leave you spellbound. It is almost evil that this 2018 movie that took years to make, with its intricate set designs and real rain shots, did not get the recognition it deserved.
Silence is golden in "Hush," one of the more inspired concoctions to emerge from the busy Blumhouse horror-thriller assembly line in recent years. Reuniting producer Jason Blum with his "Oculus" director Mike Flanagan, this simple cat-and-mouse game gets a big boost from a novel premise — the heroine is deaf — only to lose ground with a familiar follow-through and downright pedestrian third act.
If you enjoy thrillers, Director Flanagan expertly turns the screws here, and Kate Siegel makes a very appealing and capable hero.
This horror thriller is the go to movie if you are a horror movie buff like me.

This plot is good enough to make you jump off your seats while craving for more at the same time! It hits you hard right when you think that things might settle down a bit. The best part of the movie being that it does not have any supernatural cliche elements. So if you want your heart pounding like on a rollercoaster ride my friend this is the right stop for you 🙂

This film has indeed revolutionised the concept of horror films!
"A first unmissable, then enduring, but always unmissable classic" This review by Empire sums it up the best and perhaps this classical needs no more words. The Silence of the Lambs, has a complicated sense of virtue and evil coming to bargain with each other.
Maybe compared to the new-age psychological thrillers and horrors, it might not amount much for you. But I can only ask you to give it a chance for the brilliant Acting of Sir Anthony Hopkins as Hannibal Lecter; it goes deep into your soul along with the mind-blowing screenplay.
And while these were, our personal recommendations, we could not close this list without mentioning these gems.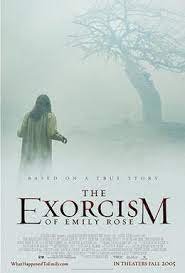 Let us know your favourites in the comments!