Megha Ghosh is from the Batch of 2004-2009. She is currently working as the Assistant Vice President- Counsel in Citibank, India. In this Interview she talks about her time at AIL and the work culture in the Corporate Field.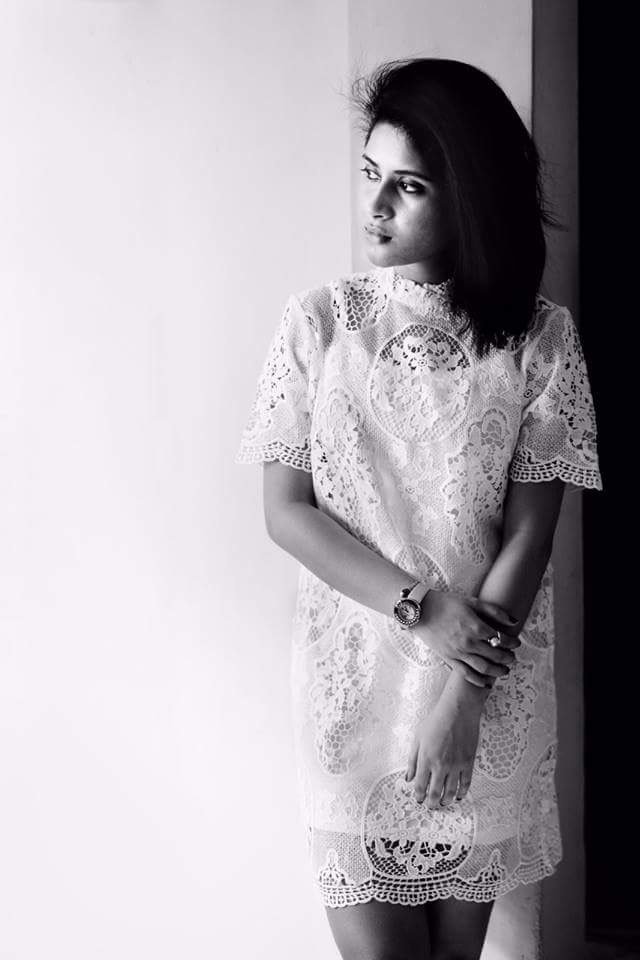 The Blue Pencil:  What motivated you to study law?
Megha Ghosh: I always had constantly changing ambitions while studying in school. But after my board exams I developed this habit of reading the newspaper everyday. While I was a science student, what attracted me the most in that one hour of reading was the various decisions by Supreme Court and High Courts that used to get published everyday and these used to be the only thought provoking news items for me. While Law is not looked upon as the first choice of a bright student in our Country, somehow I did not feel the need to explain myself to anyone because it was difficult to explain how captivating was this whole process of law making, execution and analysis of the laws to me. Without consulting anyone, I just decided then to pursue law.
TBP: How was the college while you were here? Are there any memories that you want to share with us?
MG: I distinctly remember our orientation week when we were made to visit the District Court for five days and after looking at the extreme conditions in which these lower Courts function, we used to feel dejected and wondered why we joined a law school. When we raised this question our then Dean told us that his intention was solely to show us that if our standards are not as high as the Institute expects, we may have to struggle to survive in the conditions as low as we witnessed. Never did I forget that lesson.
College was a mix of nervousness, fear, excitement and fun. From the duty of giving missed calls to everyone as morning wake up call to rushed breakfasts, running behind the faculty to ensure attendance is marked, to last minute project submissions and then being charmed by everyone in the group to let them copy the work; so many memories I don't think I can summarise them in a paragraph. From the complaint sessions on getting a horrible case for moot court, to writing randomnly to all firms and corporates the same email in the hope that someone will say yes for an internship.
To me college was more about the experience gained in managing change. Firstly getting in an environment which initially seems quite hostile, for reasons which are known to everyone, but which gradually changes into an environment of symbiotic relationship. Then the promotion from freshers to seniors is the first biggest change in professional life. Your juniors look unto you as guiding forces and suddenly you start feeling responsible, like godfathers. After some time your focus completely shifts and you concentrate more on moot courts and internships which is a whole new experience altogether, which taught me the concept of  "survival of the fittest".
TBP: Considering the fact that you are doing so well in your field we would like to know, about how interning is important and how it helped you?
MG: Our education system in some way or the other fails to prepare us for the outside world. But thankfully we have the opportunity to intern with various law firms, practicing advocates and corporate to learn the practical implementation of what we study in classrooms.
I would advise the students who are still in law school to try and utilize the internship period as much as possible. Those offices and Courts are the real school and you will find your true mentors in these schools. Also, I think the students should try and intern with all segments of the fraternity to understand their true calling. Its been almost eight years since I graduated and all this while I have been an in-house counsel / corporate lawyer and happily so. Ironically, none of my internships were with Corporates, but I learnt the other way round and understood that I was cut out to be an in-house counsel. It is important to understand how exactly we wish to shape our careers.
TBP: How did you as a law student, resolve the most dilemma-tic questions in your career?
MG: I think classroom teaching and internships help us understand the various arenas that legal field as a career offers. But what helped me resolve the most dilemma-tic questions in my career was the interaction with my seniors / alumni and to read up on the internet interviews of notable people from the field of law. Do not restrict your interaction with a limited few because everyone may not have had a good experience and moreover experiences differ. Read up as much as possible about experiences and interact with as may seniors as possible to clarify doubts in your mind.
TBP: How has the journey been so far working with some leading private sector and foreign banks?
MG: I would say banking is a specialized field and banking being one of the largest industries, the banks are also one of the largest hires of law graduates. As I said I had never interned with a corporate, to me joining the largest private sector bank in India immediately after graduation was a life changing experience. While we are in college, not much is spoken about the life of an in-house counsel nor are we all lucky enough to get to internship with corporates to be able to understand the challenges that an in-house counsel faces. Initially after joining like others, I felt lost but slowly and steadily I learnt and fortunately managed well in my career. I always believed that any job is only as interesting and as challenging as you make it.While working, I always endeavored to take up different assignments, actively involve myself in decision and policy making, constantly worked towards bonding with the team and groomed myself as a professional. The experience was highly enriching and most of all , I make sure I learn every single day of my work life.
But the moment you start feeling that you have stopped growing as a professional or when you feel that your learning has stopped, it is important to bring in a change. This moment arrives in everyone's life at a different stage and there is no decided timeline when you should switch job, industry or profession. When I felt the need to move on I went ahead and joined the Country's largest foreign bank which is a relatively new association for me. The work culture and style are completely different but I am trying to implement what I learnt in college, managing change.
TBP: What team do you work with and what kind of work does your job involve?
MG: I am currently working as a Counsel in the litigation team of Citibank. For the past many years I worked in all areas that banking has to offer that is from lending to recovery and all retail products. I felt the need to specialize and therefore I chose to go ahead with being an in-house litigation lawyer.
I understand that among law students and a larger section of the legal fraternity there is very less information about what an in-house counsel exactly does. Well there are a lot of things that an in-house counsel has to do. The challenge lies in making sure that the company sells and markets its products and services while being compliant with the laws in force. Therefore knowledge sharing plays a very important role. The constant change in the laws of the country are to be monitored at all times to ensure that any change required in policy or processes of the company is duly taken care of. There is a lot of interaction and liaising involved with Courts, Law Enforcement Agencies and external counsels. The volume of cases /litigation to be handled and strategised is overwhelming. At the same time there has to be integration between the internal business groups of the company and the legal team.
TBP: What do you plan to do in the near future?
MG: As of now I am focusing on my new job role. But I am sure that I would want to see myself as the General Counsel of a company in some years to come.
TBP: Lastly, what are your thoughts on the Alumni base at AIL? Do you believe they are well connected? If not, what must they do in order to revive the bond?
MG: I think the alumni network is quite decent. We may need to focus on getting everyone to update their profiles and spread awareness about their job profiles. Not only what they do but also what their job profiles entail. And I think the Blue Pencil is doing a great job in this direction. I also think the social media network is quite strong and it is very easy to approach anyone for assistance. Would also urge everyone to help our coming generation lawyers to get them out of their dilemmas and inspire them. Would also mention that Linkedin is a great platform which should be used by all students.
TBP: Given a chance to turn back the clock would you have done anything differently than what you have done in your life?
MG: Nothing at all. To join Army Institute of Law was the best decision of my life and I am happy I understood early on how exactly I wanted to shape my career. I wish everyone good luck and shall be happy to help anyone who is in need of some assistance in taking decisions about their career.