Priyamvada Chaudhary is from the Class of 2014. Upon graduation, she joined Wipro as a Senior Legal Executive. Recently, she bagged rank 1 on the Merit List for JAG. In this interview, she talks about her journey at AIL, her experiences at Wipro and her decision to join the JAG.
The Blue Pencil: What made you choose law as a profession and how did AIL happen?
Priyamvada Chaudhary: I am an accidental lawyer and surprisingly AIL was accidental too.
I wanted to study design. I have always been a keen artist. But by the time I could make up my mind, I had missed deadlines for the colleges I wanted to pursue. The family sat together and thought of other things I could do. There were tears (literally) and a lot of arguments. I come from a family of lawyers from my paternal side. So law just seemed like a good option at the time. And of course, the usual mentality that 'this girl is very talkative, make her a lawyer' became an added factor. Consequently, I ended up in law school. Interestingly, AIL was not the law school I started my degree with. I joined Jindal Global Law School in 2009. It was their first batch of law. I secured a full scholarship. Everything was exciting. We were growing everyday with the college. However, I suffered a back injury and was being treated in Chandigarh for the same. I had to find a college closer to home in order to continue studying. And then AIL happened. I was lucky in the sense that there were a few vacant seats in my batch and I fulfilled other criteria for migration. There began my 4 years at AIL.
TBP: How was your journey at AIL? Looking back what do you miss most about the college?
PV: Since I migrated in the second year, I missed on the fun of fall-ins, the formal intro and all the other first year charm. I was a fresher in the second year. Being a day scholar was not much help either. But I had a great batch of wonderful people who took me right in. With a few adjustments here and there, I felt like I was a part of them all along. Journey thereafter was good. I made some great friends. To be brutally honest, I do not miss the college a lot. I had my ups and downs with the administration. We can do a whole other interview on that. Haha!
TBP: You have actively volunteered and interned with NGOs like Make a Difference, Women's Alliance of Ladakh and WWF. According to you how important is it for a law student to work with such organizations?
PV: For the first two years of law school, I interned only with NGO's because I was certain that I did not know enough law to contribute to a legal organisation. I wanted to utilise my time but not pressurise myself. Working with such organisations gives one a wholesome exposure to social problems which form the basis for the practice of law. Each of these internships made me understand different issues such as those faced by destitute and orphan children during my stint at MAD. Women's Alliance of Ladakh was an eye opener towards the contribution of women in such rudimentary societies versus the privileges (or the lack of them) available to such women. WWF again gave me the opportunity to work closely with environmental issues and effects of tourism on wildlife. My work at all three places was rooted. I spent my first few years understanding social problems, and the other three, trying to apply that knowledge towards finding solutions to legal issues that arose out of those.
I strongly believe that these days there is tremendous pressure to fill your CV with great internships, in the quest of which students start interning at law firms or go for other such legal internships from the first year itself. I see no point in doing that as no quality work is given at this stage. One must experience different aspects of law – social, corporate, litigation, research etc through their law school journey. But again, this is just my perspective. I've taken life at my pace. My only competition has always been myself.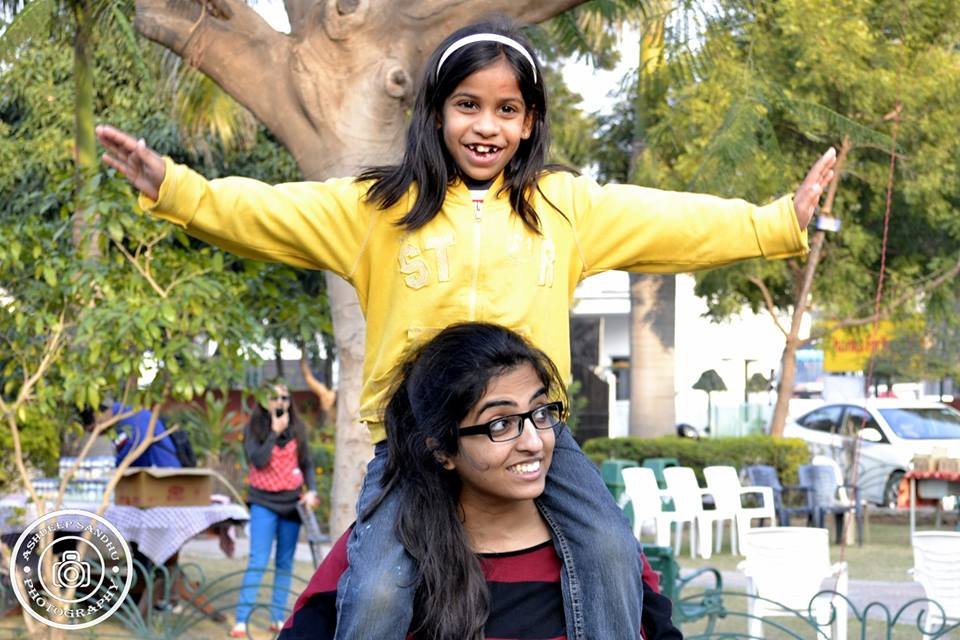 TBP: How was your experience at MAD [Make a Difference] as a public relations fellow?
PV: Oh MAD! It was a game changer for me. After already having volunteered as a teacher with MAD during my 4th year in AIL, I was very sceptical to whether I should apply for the fellowship as it was my final year at law school. I wasn't sure if I would be able to handle both the worlds. But I am glad I took that decision. It was the best one I have made yet. I have always loved working with children. But this was a whole different game. I went through a series of interviews and tests before being given the fellowship. Suddenly, one day, from an English teacher at MAD, I was a fellow. I was conducting recruitments for new volunteers. I was organising city level events to raise awareness of education related issues for destitute children. I was talking to journalists to ensure we get media coverage. I would return from college at 4 pm and work for MAD till 12 in the night. But not one moment of that work was tiring. I enjoyed every bit of it. The level of satisfaction was amazing. I even managed to loop in quite a few volunteers from AIL to join MAD. Without a doubt, the best experience of my life yet. It made me realise that if you do what you enjoy, then it never gets tiring. It is always worth it!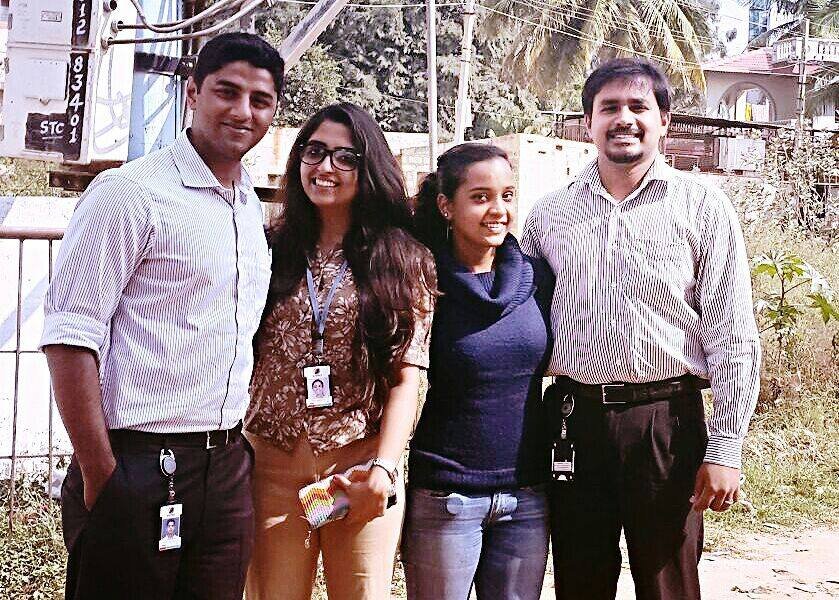 TBP: Upon graduation you joined WIPRO, how was it working there?
PV: I never had a concrete plan to join a corporate house as such. But then, I had no other concrete plan after college either. So just like law and AIL, this was accidental as well. We were informed that Wipro would be coming to AIL for recruitments. Since it was the first company to come that year for placements, almost everyone sat for it. It ended up being a good day for me. I got placed along with Shreyas and Jishnu from my batch. We had a ball through the rest of 5th year knowing that we had a good job in hand. Having people I knew joining with me was definitely comforting. The work environment at Wipro was great and they spent a good 4 weeks training us before giving us defined roles at the company. I worked in their litigation and disputes department. It was a wonderful learning experience. We were given a lot of responsibility and independence to work in our space while being guided by supervisors. Wipro has a good number of AIL alumni working with them. At the time when I was with Wipro, we were 7 people from AIL, all at the Bangalore office. Good fun!
TBP: You've bagged rank 1 of merit for the JAG course starting in October 2016, was joining the Army always what you wanted to do?
PV: Unlike most other things above, this was not accidental. I have always been keen on joining the forces. I was an NCC cadet in school. I have seen the military lifestyle and work culture. It has always been appealing. However, I did not want to plunge into it right away after college. I wanted to experience other sectors and make an informed decision. I worked for 2 years with MAD in the social space and subsequently went on to work for almost 2 years in the corporate sector with Wipro. While the corporate set up had a great charm to it, I knew it was not for me. The social space is something that still intrigues me and is something I have decided to pursue after my military career. After experiencing the two, I decided to take the plunge and join the army. It wasn't an easy decision, as unlike other jobs, I cannot choose to get bored of it in two years and go find something else to do. For this one, I had to be sure. I spoke to many people in the army and did my complete homework before making this decision.
TBP: How do you envision this new journey to be like?
PV: I am really excited. I am not anticipating anything. I will take it as it comes. The journey will definitely be something like I have never experienced before. I am looking forward to being a part of the Indian Army.
TBP: You have interned at top law firms like Trilegal. In your opinion, is the army better than a corporate job?
PV: They are two very different things to compare. It entirely depends on an individualistic perspective. I enjoyed my corporate stint. It was great learning. I earned enough to lead a happy life. But it was too monotonous for my liking. I personally am a very content person. Quality of life and general happiness for me trumps monetary pleasures. Army just seemed like the perfect option to balance my love for adventure, my passion for law and my yearning for a wholesome, quality life. I wouldn't say which is better, because that is very unfair. One was job, the other is career!
TBP: Lastly, any advice for students who aspire to join the JAG?
PV: One advice would be to educate themselves of what they are getting into. It is a very different profession and one must be mentally prepared for it. Talk to people, understand the nuances. Through the interview process, just be yourself. Don't try and become someone you think that the army wants. Be YOU! All the best.
Priyamvada Chaudhary can be reached at chaudharypriyamvada@gmail.com.