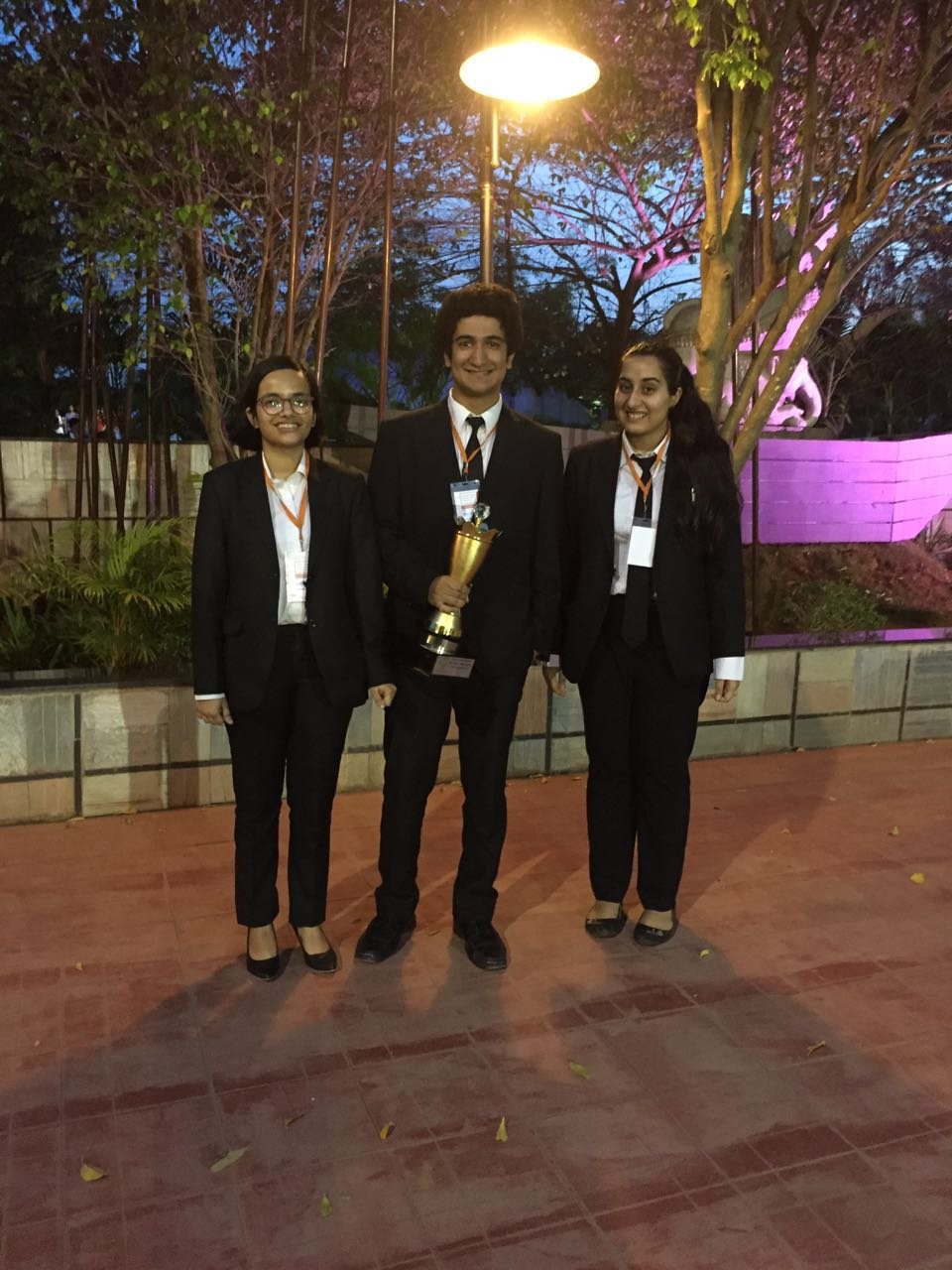 The moot team of AIL performed wonders at the 4th KIIT National Moot Court Competition 2016, held in KIIT Institute in Bhubaneshwar, Orissa.
Nehmat Sethi, Aman Venugopal and Akanksha, the team of 3, made it to the semi-finals where they were adjudged as the 2nd Runners up and won a trophy and prize worth Rupees 25 Thousand.
Not only that, another feather to their caps was added when they also won the prize for the 3rd Best Memo.
Our best wishes are with the team, and we hope as they go further into the mooting circuit, they win more laurels for the college and themselves.