Economic Laws Practice Associate Partner Tomu Francis has left the firm to join Khaitan & Co as a Partner in the firm's Securities Litigation Practice.
Confirming this development, Khaitan & Co, Executive Director, Amar Sinhji said,
"We are very pleased to welcome Tomu Francis as a Partner in our Securities Litigation Practice at Mumbai. Tomu brings with him a wealth of specialised knowledge and it will help us cover the niche area of Litigation in the Capital Markets & Securities practice."
Sinhji added, "Khaitan has been steadily acquiring Partners over the last year and adding to its talent base."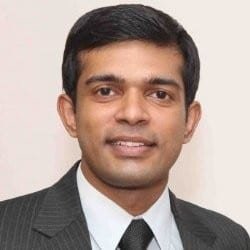 Tomu's expertise lies in assisting Indian listed companies and their promoters in resolving regulatory and investor concerns, with the objective of mitigating the possibility of litigation. He regularly appears before the Securities Appellate Tribunal on various contentious matters involving takeover violations, insider trading, collective investments schemes and fraudulent & unfair trade practices in the securities markets.
He completed his B.A., LL.B. from the Army Institute of Law, Mohali in 2007. He also has a Masters in Business Management from Symbiosis International University specialising in Finance and Marketing.
Prior to joining ELP in 2013, Tomu worked with Rajani Associates where he was working with their Capital Markets and Securities Law team.
The Blue Pencil wishes him the best for his future endeavours!
Source: Bar and Bench ( https://bar.app.link/MzANmygnIS )