Aashima Johur is from the batch of 2006-2011. She interned thrice at Luthra & Luthra Law Offices and finally got a PPO. She currently works in the Capital Markets Team.
Blue Pencil: How did you decide to study law?
Aashima Johur: Law wasn't my first choice as a career, ironically. I had managed to score 'science-worthy' grades in my Xth-Board exams, and pursuing medicine was my part of the bargain to convince my parents to let me 'drop' mathematics as a core subject. I got into a couple of private universities for an MBBS/ BDS degree, but fortunately/ unfortunately these admissions came with a fee that was not acceptable to me. Being an army kid, I had applied to all the different colleges we have – for law, hotel management, all of it. When results came out, law somehow started to make sense to me. Spoke with a few lawyers, law students, and realised law entailed aspects which directly appealed to me – the key being that you didn't just deal with facts, you worked with them, analysed them, and presented them in a manner that could redefine them. Realised a few friends from school were joining AIL, for similar reasons. Next thing you know – AIL it was.
How was your journey at AIL? Any fond memories at AIL that you would like to share with our readers?
AJ: AIL was home to me in so many ways for five years. Even now when I go back, I feel I have 'come back', there's a sense of belonging. You may not realise it while you're in college, but almost five years since I left, you realise those days defined you. We all cribbed – in timings, out timings, attendance (!), grades, moots, cafeteria food, mess food, leave slips. Give those to us any day now. Life is not easy, working as a lawyer is not easy. I won't say you need to be accepting of all policies that are handed to you – take those up as a lawyer-to-be and fight for those that you believe in, with all your heart. But enjoy all the walks in the BBC, play cards in the cafeteria, make your friends, go on trips (and take photos! I barely had any when we graduated), and take part in those Thursday afternoon sessions! I wouldn't even dare to single out memories to spell out here, but every day in AIL has been an experience, and a very special one. Our teachers, wardens, staff, batch mates, seniors, juniors – all continue to be people I cherish each day.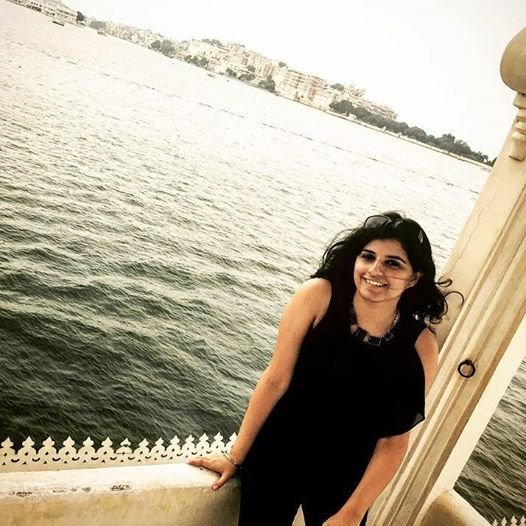 BP: After graduating from AIL, you joined Luthra & Luthra. How did the appointment take place?
AJ: By hounding a very kind Mr. Luthra till he finally said "chup kar, aur appointment letter leja".
On a serious note, it wasn't easy. I'm not a legacy lawyer. Ours was not a college that had Delhi or Mumbai-based law firms reaching out to. We had to be determined and work towards it. What we do have, is a bunch of cosmopolitan kids, confident to go ahead and knock on doors, however big, and walk-in to opportunities. I started interning at corporate law firms in the initial years itself. Always knew I wanted to work at a firm, be a 'suit'. I was extremely fortunate that a Partner at a very reputed law firm showed faith in me, and groomed me to become a corporate lawyer. He encouraged me to go for conferences, and taught me how to meet people, how to network. Meeting all the big-wigs of the fraternity and speaking with them on a one-to-one basis made me realise my aim was achievable. I interned with Luthra thrice before I got an offer, twice exclusively with my team. I enjoyed the work, and guess that worked for my would-be bosses. In fact, I got my offer in March, only a couple of months before I graduated. I was without a job till then, and beyond freaked out! All my friends were placed, or knew what they were going to do once out of college. But Luthra did happen, and here I am.
BP: You've recently been promoted as a Senior Associate. Tell us a bit about your journey and the work culture at Luthra?
AJ: Luthra is like a big family. Sometimes right out of an Ekta Kapoor serial, but a family nonetheless. My favourite part of the firm is that it is not dispassionate, with people in black, grey and blue living mechanical lives in front of computers. I have grown so much as a person here and as a lawyer. Being a lawyer at a firm makes you relatable not only on an individual basis but you are related to part of the firm as well. So if I meet someone and I mention Luthra, it means something to that person. This could be positive, negative, anything. Now am a senior associate at Luthra – maybe that means something to people outside as well. I mean, I'm here, answering these questions, thinking does this make me worthy of being able to give my two bits to people? But if this makes someone believe they also want to be at a top-tier firm or a litigator of repute, then yes, it is an achievement, for both me and Luthra.
BP: You are a part of the Capital Markets team. How did you choose such a niche field?
AJ: Capital Markets is crazy! You deal with companies, as a whole. And you get to work with all kinds of companies – manufacturers, retailers, infrastructure companies, financial institutions, banks, companies in the real estate or education sector, and what not. You learn about their business operations, internal compliances, corporate governance, regulatory aspects as well as financial aspects. As an intern, this intrigued me. It was the quickest way to maximum exposure. But now as a lawyer, it humbles me. There are so many nuances to this area of practice, not just getting a company listed on a stock exchange and feeding it to the wolves of Wall Street. I am inspired on a daily basis by my Partners and members of my team, both senior and junior, seeing how many different ways there are to look at a simple set of facts. Another key aspect is that it involves people – people who started companies, and investors whom these people try and instil faith in viz. their companies. It gives work a lot of perspectives and makes this practice complex and interesting at the same time.
BP: Do internships, moot courts and research papers (and in what ratio) help a student planning to pursue a corporate practice?
AJ: Yes! Everything matters, even you singing at the inter-house activities matters. Before I go into the ratio that has been asked about, I'd genuinely like to request each and every student at AIL (who has managed to keep reading this) to please explore life as a law student as much as possible. Not just the three activities mentioned here, but take up additional courses, learn languages, play some sport, extra-curricular activities, anything. Join a club, initiate a club, anything that drives you, or drives others. A lot of foreign universities have short term courses. I went for one. The exposure is phenomenal and fundamental.
As for the ratio, I can only give my perspective – 60% to core law study, of which 40% is understanding concepts and principles of law, and 20% is learning application of law (which would include research related efforts as well). You do not want to graduate as a lawyer who does not know basic principles of law. Everything else falls into place. For a corporate career in law, I'd probably suggest another 20% for internships. The growth has to be gradual. Initial years with an NGO, then with Advocates, and then firms/ companies in subsequent years. The decision to become a corporate lawyer has to be an informed one, so explore all options. 10% for moot courts and other extra-curricular activities. The balance 10% is for what you believe makes you a good corporate lawyer, and what I have probably not been able to think of right now. We all continue to learn.