"It is better to debate a question without settling it than to settle a question without debating it."
 All feet huddled towards the MPH to witness the finals of the Intra-Institute Debate Competition 2018. Eight teams, consisting of two students per team battled it out on the topic "Should Hindi Be Our National Language?", to win the prestigious rolling trophy.
The judges for this competition were esteemed Prof. I.S Ghuman, from Department of English and Cultural studies, Punjab University, Chandigarh and Adv. Priya Anand, Assistant professor of Department of Law, Punjab University, Chandigarh. The topic was disclosed to the participants 24 hours before the commencement of the debate. Each team had a total of six minutes of speaking time (three minutes per speaker) to put forth their arguments followed by the audience's questions in the rebuttal round.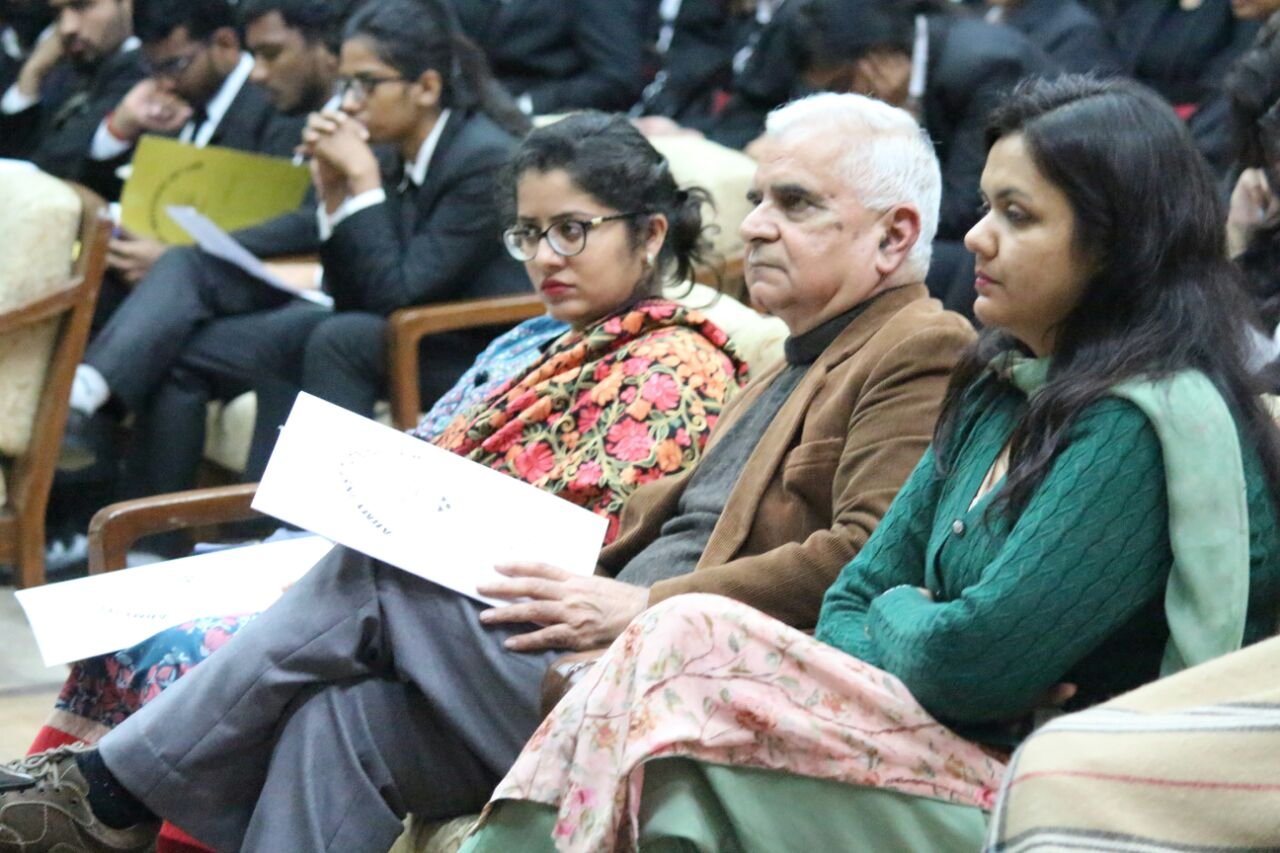 The participants spoke with conviction and did not falter in putting forth their arguments. They showed an array of beautiful vocabulary and spoke fluently. As the debate was bilingual, the participants had the opportunity to exhibit not only their English but also Hindi speaking skills. The audience too took part enthusiastically in the rebuttal round and challenged the participants by asking  various amusing questions but the participants too didn't falter and answered the questions wittily.
Once all the teams had argued, the time had come for the judges to tally the results and pick the winners. The runner up were Ankit Malik and Rajneesh (II year), Sankalp Chhajed (III year) was adjudged as the Best Speaker. Fury (IV year) and Kainat (II year) were announced as the winners and were awarded the prestigious 'HQ, 22 Infantry Division Trophy,' which is a  rolling trophy, along with a cash prize of Rs.3500.
With this the competition came to an end. The students of AIL will once again meet on this battlefield of spoken words next year. So sharpen your tongues ladies and gentlemen and prepare yourself for another mind numbing debate.
 The Report was submitted by Raxanda Bist (II year).