The Alumni Meet 2016 was another event that was successfully struck off from this year's calendar. Nostalgia filled the atmosphere, as the revered Alumni entered their Alma Mater brimming with feelings of joy and ecstasy. The MPH, beautifully decorated as ever by the dedicated Decoration Committee, sparkled in all its glorious fervor coinciding with this year's theme "Retro."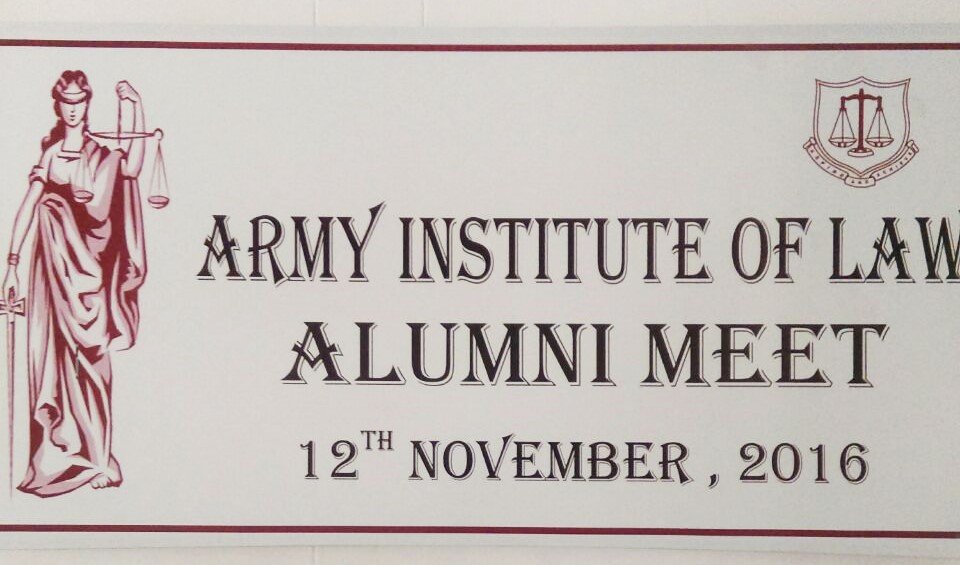 The event commenced by invoking the blessings of almighty through a divine rendition of the Ganesh Vandana. The aura of optimism and enlightenment in place, the students were pumped to put up a great show for their beloved seniors. gracing the occasion with her presence was also Ms. Monisha Mahajan, a highly successful lawyer from the founding batch of the Army Institute of Law, who guided the AILiens over the importance of understanding how to convert ones line of interest into ones profession and most importantly how to be successful at it.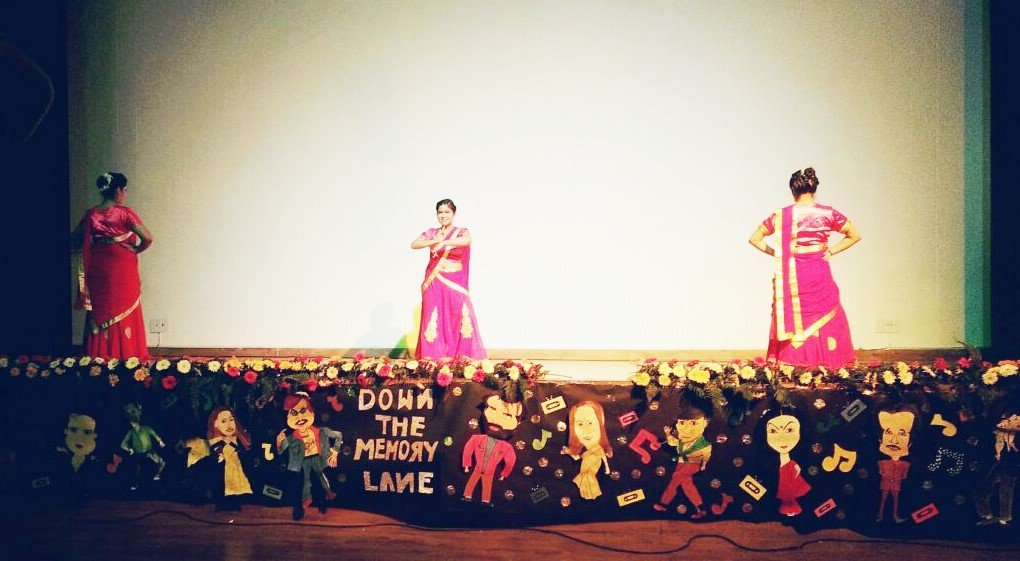 This interactive session was followed by "keeping Up With the Aliens" A play based on the life and events at AIL written and directed by Nimrit Kaur. Memories flooded the alumni as they remembered their good old days at the college and their hostel life – from the classes to the fall in's, AWES day and mid-semesters – oh how they conquered it all.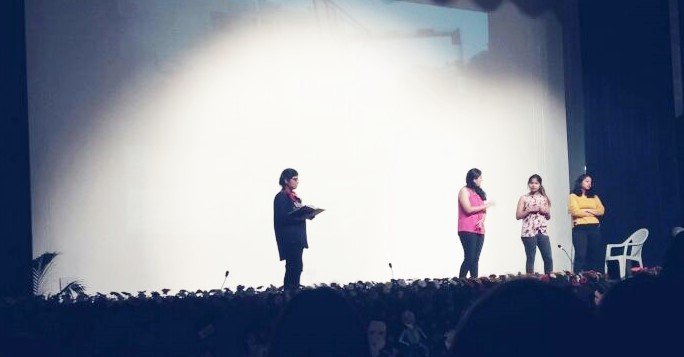 Further ahead was, for the first time in the history of AIL, the Chiro Dance. A complex combination of counts and coordination, the students managed to conduct it smoothly like cake-walk, faultless.
Transporting us all back in time were ravishing dance performances from the glorious decades – The Scintillating Sixties, The Sexy Seventies, The Effervescent Eighties, The Naughty Nineties and The Chirpy  and Young Two Thousands. These rhythmically choreographed performances got the audience on their feet, singing and dancing to the tunes of Bollywood  classics.
As the evening came to an end, a documentary about the golden times at AIL got the audience dewy eyed in remembrance of their days at the institution. All in all, the evening came to a wonderful and successful end as the loving seniors were bid adieu.
The write-up was submitted by- Kainat Singh (Ist year)