"Great cooking creates recipes, but recipes don't produce great food" – Manjit Gill, ITC Bukhara.
I was equally confused when I read this paradoxical statement especially when half of us are thriving on recipes from YouTube. Easy availability of anything and everything from Dalgona Coffee to the choicest of dishes has made us millennials forget the roots of cooking (ouch!). True cooking is more than just a quarantine trend, it is one of the most selfless arts. Putting your heart and soul into creating something exquisite, only to find your masterpiece finished within minutes after it reaches the table. Well that is the beauty of it, finding happy faces after having a wholesome meal. Another remarkable characteristic of cooking is the urge and the commitment to make a particular dish over and over again to perfect the same. By this process one also tends to knowingly or unknowingly put their own touch into it and thus the phrase 'every dish is a different experience'
Have you ever wondered why the same butter chicken made by different people has its own unique taste? Well as inquisitive as I am, the lockdown gave me this wonderful opportunity (yeah, probably the only positive aspect of it) to explore how one's personality is reflected in their cooking. So, all set to proceed with my study (having all the time in the world) it was now time to choose the subjects (proud to use that word outside my psychology class) for the same. After a lot of deliberation, I narrowed down to three candidates- my mom, dad and nani.
Note- The study was a success yielding only good results and yummy food in the end
Subject 1- Mom
Well no doubt she is the MasterChef of the family. Every dish is like a new challenge for her. With the kind of effort and commitment she puts in she expects nothing but perfection. If you by any chance distract her while cooking, even the greatest forces would not be able to save you. Cooking is more than just a routine task for her, it provides her with a platform to excel at something she is very passionate about. It is truly worth seeing her work, every ingredient communicates and cooperates (unlike her children) with her, helping her to turn out gourmet dishes.
Subject 2- Nani
While you can sense a little tension in mom's kitchen, my grandmom fills the kitchen with an aura of calmness and tranquility. With decades of experience, open-mindedness and fresh breath of creativity every time she cooks, she is very impromptu at making selective, creative decisions. She is rather an interactive cook and makes you fall in love with craft. She is very large hearted and is ever ready to share her brilliance in cooking which makes it an absolute pleasure to be her sues chef.
Subject 3- Dad
He adopts a rather bohemian approach towards cooking. He eyeballs the ingredients and improvises a lot which in turn helps him to always come up with a different version of the same dish. Cooking is more like a rejuvenating experience for him. With some light music playing in the background and a glass of wine he loses himself to the dish. He does not mind being all over the place (which also makes it a nightmare to wind up after he leaves). His go with the flow random style of cooking has a sense of brilliance to it.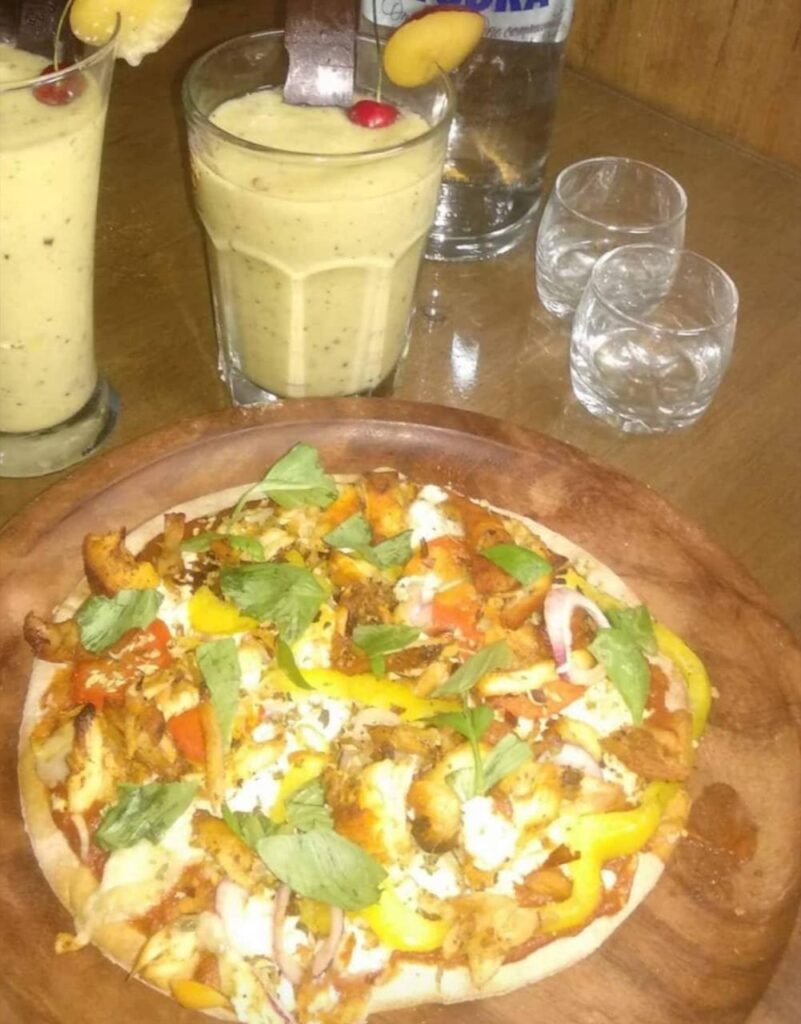 Just like a painter brings to life a white canvass by filling it with colors similarly a cook creates the most exquisite dishes with a kitchen full of ingredients.
This article is a tribute/ salutation to all those underappreciated homecooks who put in their best to bring variety to their table everyday.
This post was written by Muskan, IIIrd year