"First you became a part of it, and then it became a part of you! Welcome back, dear Alumni!"
Since a week, the diligence of the scholars had been at its zenith! Setting off from 9 o'clock in the morning, one could see the AILians decorating the boards, practicing the dance steps, writing scripts, adorning the walls with shimmering ribbons, making posters, inviting the Alumni and winding up at 5, in the evening. And finally, the D-Day arrived! With tons of zeal Army Institute of Law celebrated the Alumni Meet 2017 on November 12th.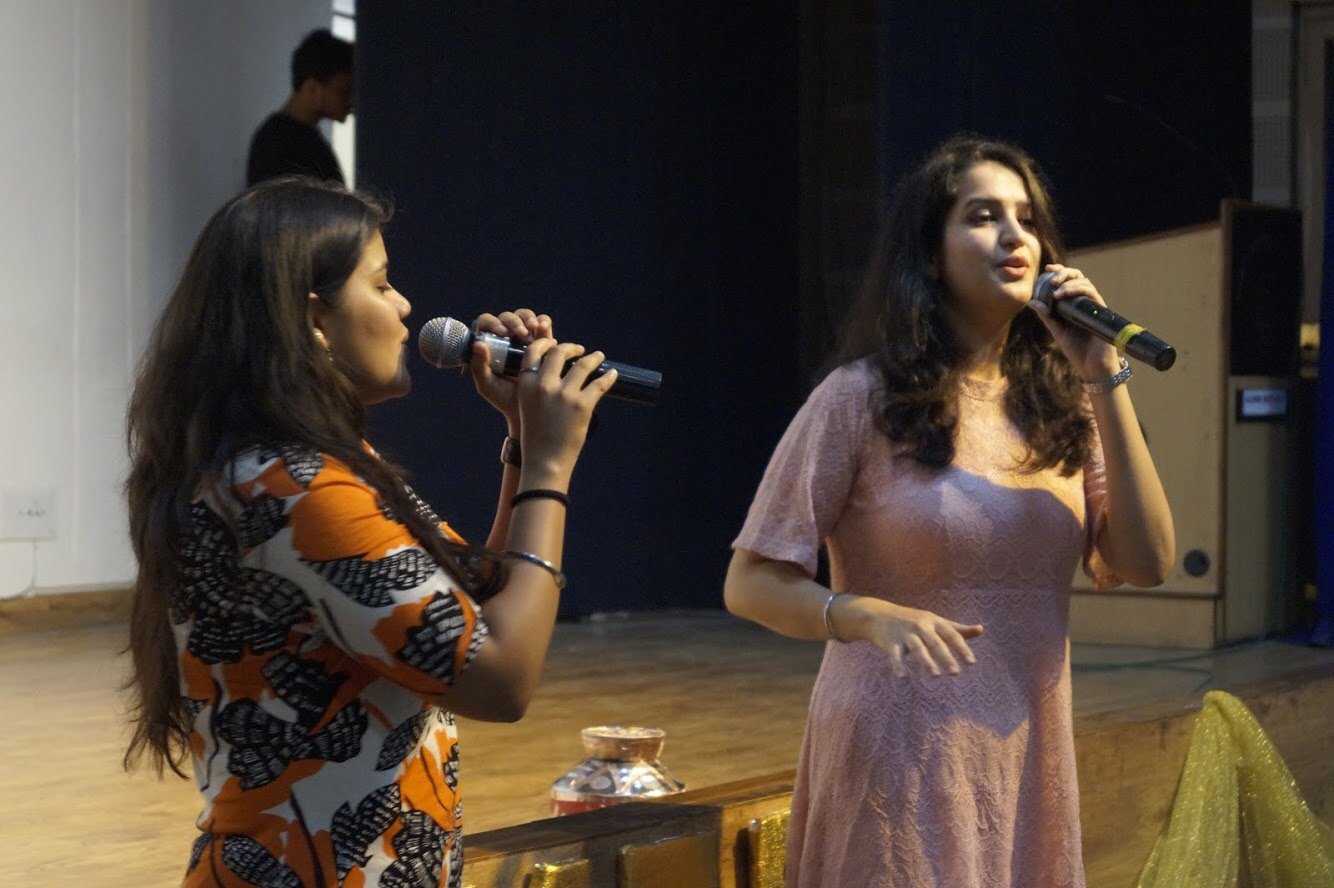 The program set off with the flash mob performed by the firsts and second year students in the atrium. Clad in black T-shirts and blue denims, the aura got submerged with the rapidly moving footsteps of the dancers on new and groovy beats that Asmita Maan (II Year) and Shubh Karam Singh (II Year) helped them prepare.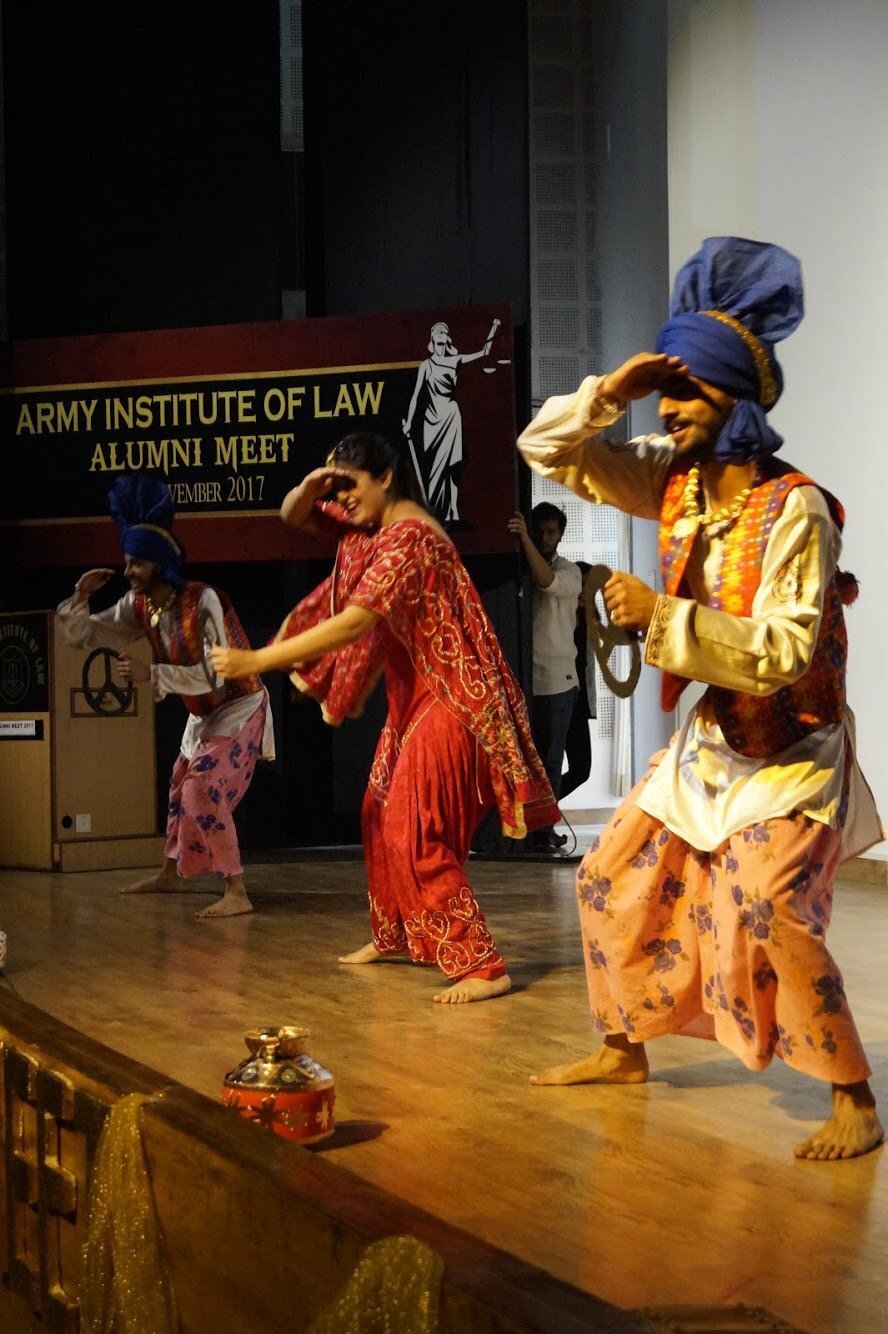 The show kicked off in the Multi-purpose Hall with the lamp lighting ceremony, performed by Hon'ble Principal, Dr. Tejinder Kaur, Sir (Alumnus) Damanbir Sobti (Batch 2005) and Sir (Alumnus) Anil Mehta (Batch 2008) in the honored presence of Col Gurkirat Singh (SO to Chairman), Col Harbinder Singh (Registrar, AIL) and Col Jagdish Singh Chander (Addl. Registrar and Placement Officer). A dance devoted to Lord Krishna was performed by Preyoshi Bhattacharjee (I Year) after the lamp lighting ceremony. To give a glimpse of the laurels that the college has achieved and the reputation it has earned for itself, Mannat Mehta (3rd Year) presented the College documentary.
To set the mood right, the Bard of AIL, Aaryan (2nd Year) stepped up with some of his alluring shayaris, which truly made the seniors recall their days at the college.
A few interactive sessions were conducted by the fifth years- Tavish Gurung, Aayushi Mishra, Natasha Sharma and Urvashi Brar because we all know that the main source of knowledge is experience, which is indispensable. Mriganka Bhakay with her enchanting voice left the audience captivated.
AIL being an amalgamation of different cultures and traditions; a dance performance which was symbolic of the 'unity in diversity' prevailing in the campus was presented before the cheering audience. A mixed performance of ghoomar, hip hop, funk, disco and freestyle by III & IV year students. The show was brought to an end after the vote of thanks which was delivered by Tavish Gurung and Aayushi Mishra.
Also, the Alumni were at the same time invited to the next Meet on 10th of November, 2018. So mark your calendars and spare your commitments, we are looking forward to meeting you again, our dear Alumni!
This write-up was prepared by Nishant Tiwari (1st Year)