The Blue Pencil hosted the first session of the Blue Pencil Alumni AMA on Wednesday, August 17, 2016. Rupa Pathania (Class of 2004) was our first guest.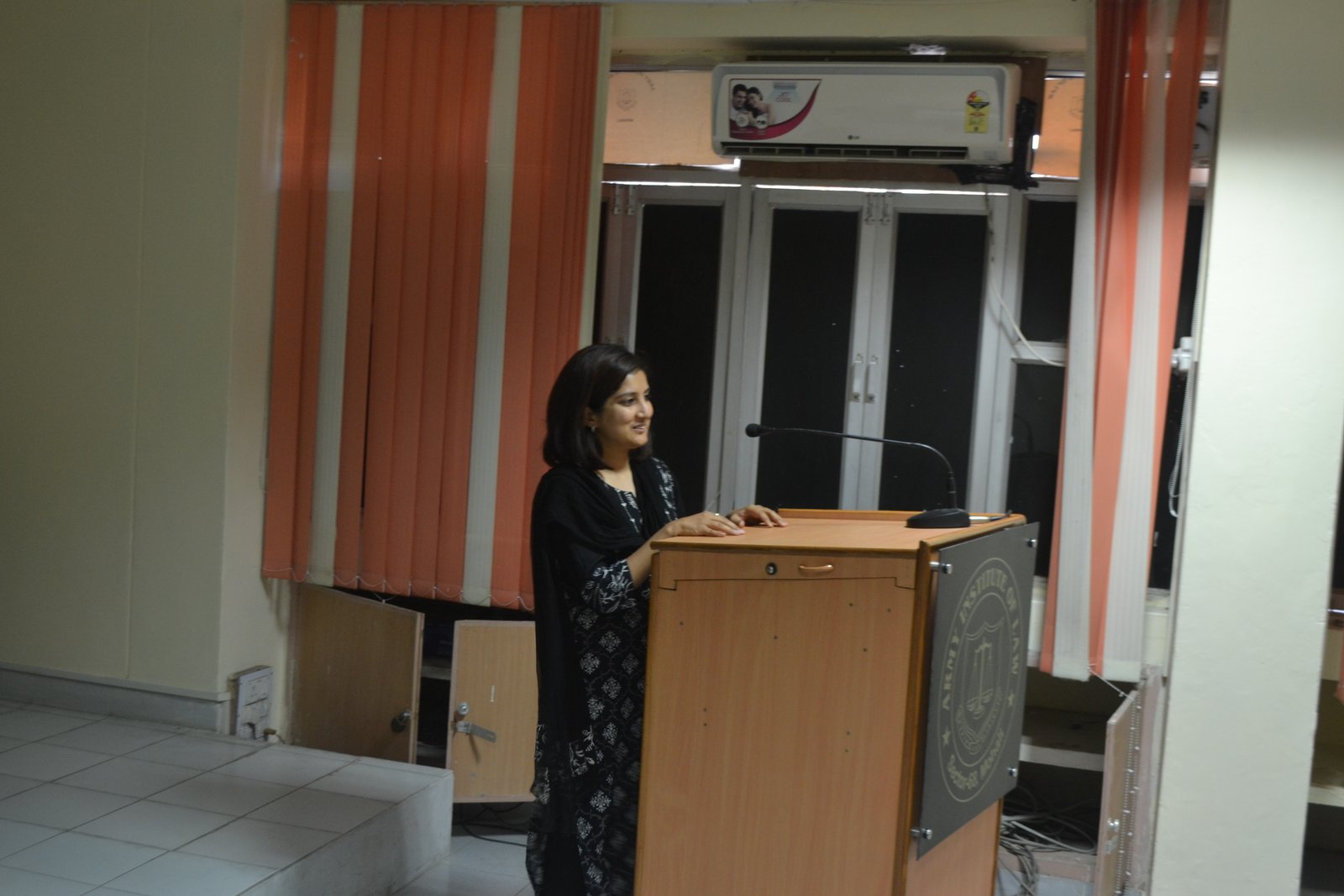 "As the Common Room Secretary, I used to put a lot of fines on students. So, on contrary to what your introduction said, I was not really liked by everyone."
Rupa began by recollecting her time spent at college. She recollects that the first time she stepped in the courtroom it was very unlike what she had expected.
"One goes in with the expectation of showcasing knowledge, but only to find that the common norm is an adjournment."
She kept emphasising on the importance of hard work irrespective of the field that a student chose: it may be litigation or corporate. It is something that sets one apart from the rest of the crowd. In her opinion, despite of the fact that a lot of people were now lawyers, there still existed a vacuum created by the sheer dearth of good, hardworking lawyers.
"I remember calling my friend to wish her birthday at 1 am", she recalls. "And she (her friend) said, 'what's happy? I'm still working!'".
She then expounded on the process of how a case ordinarily works. Usually the first step after a client hands over the case is to go through all the relevant documents. The next step is to highlight issues and look at the law. Then follows drafting, which in her opinion, is very unlike what is taught in the academic curriculum.
"You must read all the latest developments and judgements if you plan to be successful lawyer".
The session then broke into an AMA (Ask Me Anything).
Towards the end, she highlighted the qualities of a good lawyer advising that one must understand the needs of his client.