A group of 25 students from Jammu & Kashmir, accompanied by 2 teachers visited the college on November 16, 2015. This was a part of their trip to Punjab. The contingent will now move on to Shimla.
Blue Pencil talked to Freidous Fayaz, Seikh-Imtiyaz, M. Shehnawaz and Akeel-Khan (who are students from 9th and 10th grade) about the trip.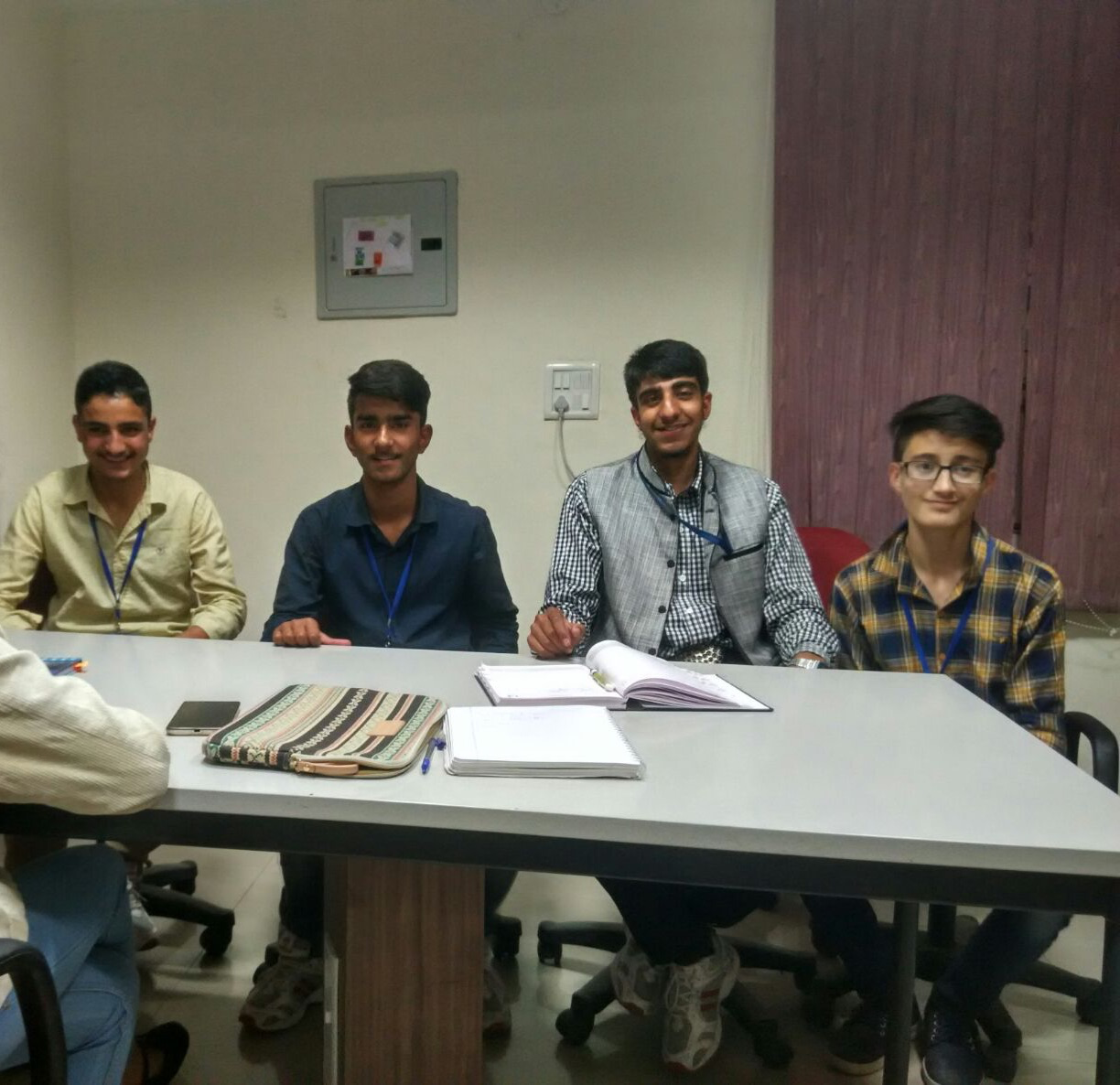 Blue Pencil: How were you selected?
Student Contingent: The selection was done on the basis of our academic performance in the last year.
BP: What's the purpose of the trip?
SC: We are undertaking this trip as a part of an initiative to acquaint them with the infrastructure and development in other states.
BP: And do you see any difference?
SC: Yes, there is a stark difference between our state and Punjab. There is a lot of development. The roads, the buildings (infrastructure), and  of course the climate here (laughs).
Educationally also there is a lot of difference. We usually witness great connectivity problems with internet restrictions and cell phone network. While we are still struggling with a 2G or a 3G network, Punjab already has a 4G network in place. In fact, the entire network is pulled down in cases of strikes and curfews.
BP: So how do you manage school projects in such a case?
SC: Well, we just wait or better still we rest (laughs).
BP: So how do you like the college?
SC: The classrooms here are very different. There are different sections for different classes, and more so, there is the entire process of allocation of departments. We have just one building that caters to all our needs.
Nonetheless, we have been blessed with some brilliant teacher, who try their best and teach us to the best of their ability.
Eventually, Blue Pencil asked the students what they planned to become when they grew up and they had some amazing, definitive answers like a Software Engineer, a Writer, an IPS Officer and a Nanotechnologist.