It's the middle of October, mercury levels have started to drop in Mohali and it's that time of the semester again!
No, it's not fresher's or farewell or the much dreaded semester exams, it's time for the Combined Defense Services Examination which is just around the corner and the Double wings are buzzing with a mix of excitement and anxiety. The whole year round it is a struggle to make the 9:10 A.M. lectures but not anymore, it's October and the entire hostel is rocking to the tunes of patriotic songs. Every morning, waking up to a mix of "Kandho se milte hain kandhe" and "haan yeh hee rasta hai tera", gives you an adrenaline rush which the loudest metal song playing as your alarm tone could never do.
The library is jam packed, the computer lab is full, attendance at lectures is way past the comfort zone of the professors and it's definitely the worst time to make a project presentation especially if you're in the third year. The CDS fever is at its peak and rightly so as AIL has served as a breeding ground for some of finest men in uniform. Some of the most recent additions from among our alumni's being Lt. Aakanksha Singh Joon, Lt. Vishwajit Singh Kahlon, Lt. Nisha Thomas, Lt. Aman Virk, to name a few.
It goes without saying that we at AIL can pull off an Olive Green way better than a wing collar/gown any time of the year!
Blue Pencil wishes you the best of luck.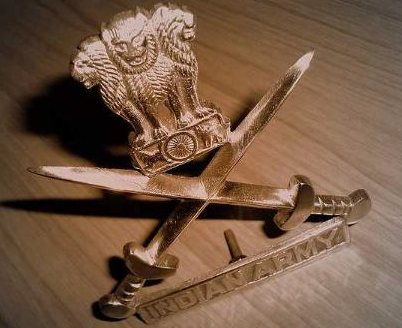 The write-up was submitted by Parth Chaudhary.