Do I want to talk about how we're sitting around here in the misery of it all? Do I want to talk about the fact that I was thinking of having a normal 20th birthday? No, I don't want to. It just makes me all the more pissed at this universe. What I will talk about is, how we're spending the majority of our time on screens, and a better half of it on our keypads. Texting people, checking up on them, second-guessing the next message, an incomplete "I want to tell you something.", a backspaced message of you standing up for yourself, or maybe even a stupid googled question, "Can dragons blow out candles?" Let me take your mind off things that we can't control. Let's go all Phoebe on this one, and will ourselves to imagine what it would be like if our keypads could talk
Knives Out:
"Ouch! Goddamn it woman, can you stop fuming? It hurts! And I'm not one who hurt you. So, please stop writing these long, never-ending, thesis-looking messages, he won't read it. No, not one more para, you've exceeded your 500 word limit."
Every single time you're furious or you don't agree, that's exactly what you do. I do it too. I take the phone, type furiously, like my life depends on it. I type paras and paras of content quoting this event and that message and the previous conversation, all the while just tapping away so harshly on my keypad, only to receive a "Huh? When did that happen? I don't understand." Then I toss away my phone for it to land safely on a cushion, so that my anger doesn't end up in tears. All this while my keypad must be thanking heaven that the phone didn't crash, because with it, it would crash too.
Mission Impossible:
"I refuse to take this abuse anymore. Stop it. No, no, no, more backspacing that's it. Yes, you're busy, you can't help her with the assignment. Type it. I swear I'll send it. Aah! So you will help her complete the assignment? Because you can't bear the thought of breaking her tiny little heart, can you?" I know that for some of us it is nearly impossible to write 'No'. It's only a matter of time before you realize that your time needs to be valued, and that even if you're free and you were on your way to just listen to some music or just while away time, you deserve it. So, unless it is out of spite or pettiness, you can be straight with people and expect them to know that you aren't a bell boy.
Clueless:
"Yes, you can do it, just type one more letter and I'll know which word you're looking for. Stop playing Hangman with me. Maybe if you could just put in a little more effort, I'd figure out the entire sentence for you. And please stop using those ridiculous abbreviations. It is 'I don't know' not 'Idk', and if you want to comfort your mom, don't type 'Dw' it is 'Don't worry'. And oh boy! Please stop sending those hearts to her, she knows you love her. Gah! I'll gag myself." My keypad and I see eye to eye on this one. No abbreviations, and no emojis. Though I do send a laughing emoji once in a while when I don't know what to write.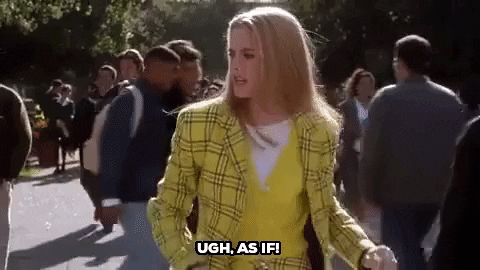 The Proposal:
"Are you seriously googling rings? Is it time? Are you finally going to propose to her? Oh no, no, no, no! No rings for mommy. Google, rings for your girlfriend!! I'll tell you which one. But, you ain't listening. You know what? I'll stop working." This is where you should realize that your keypad stops functioning because it disagrees with you.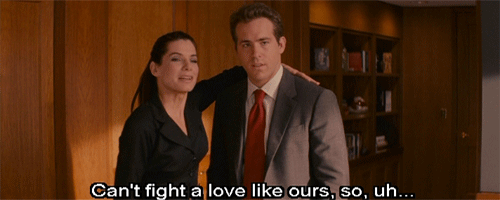 Get Smart:
"Ohhhkay, junior, you are HIGH, and that is dad's laptop we're talking about. You seriously want to google porn on your dad's laptop? Wait, listen, no! You're so done my boy." The next morning, all the keypad heard was a lot of raised voices. The keypad did warn him though.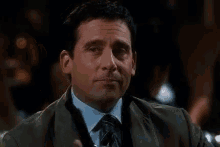 The Pursuit of Happyness:
"Yes, okay, you can google Friends, for the hundredth time. I know you had a bad day, you deserve to laugh a bit. Let's start from the first episode and make it all the way till the end."
I bet, this is exactly what your keypads would say to you. So, stop hesitating and complete that, "I love you." or "I understand, but, I need to do this for myself." Please put in a little effort and stop using those abbreviations because I can vouch for the fact that 'Don't Worry' and 'I know right' are a lot more comforting than 'Dw' and 'Ikr'. Stop second guessing yourself, there are plenty of people out there who are doing it for you. Send that "Take care." "I miss you." "I'm willing to put the past behind me and move on." There's no day better than today and tomorrow won't be the same.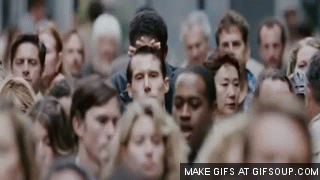 PS: The heading and the subheads are all movies. So why don't you go and watch or re-watch them? It is much much better than worrying about what's to come tomorrow. Now, I'll go obsess over the next long-ass message I'll be sending.
This post was written by Samiksha Yadav, IInd year