Music is known to define a person, the type that you would choose to play while on a drive, or while spending time with your friends, or when you're home alone on a rainy day with that perfectly brewed cup of coffee or the type of music that you listen to all alone late at night staring at the ceiling, and every note and lyric, leaving you enthralled. Lyrics so eloquently written, that it was almost as if your thoughts were put into something so magical.
When it comes to selecting a favourite Genre, I personally feel absolutely indecisive. Every genre belongs to a history of traditions, each bringing something different into one's life. There will always be a song that will dive deep into your heart, the one that will make you feel giddy on the inside ten years down the lane when you hear it playing in a café, you would still remember the lyrics and remember how it made you feel.
R&B has always been about creating awareness about the various movements around the world, awareness of concepts like a woman's sexuality, one's struggles with self love, body image issues, sexual and physical abuse, mental health, drug abuse and so much more. Women in R&B have been a milestone in diversifying the music industry across the globe and have represented women of colour, in all shapes and forms, and have given them a voice, this is why it was known as the era of revolution
I was introduced to this genre when I heard "No Scrubs" by TLC, "So Sick" by Ne-Yo, and "Dilemma" by Nelly, for the first time a couple of years ago. Ever since then, I've dwelled into the genre. It was the beats and the rhythm that had caught my attention, but it was the raw intimacy and the feeling of something so personal, that made me want to seek more.Songs like "black butterfly" by soundness of black, "until" by Raheem Devaughn, "Get it together" by Indie Arie and so many more. Every song in this genre has given me something to think about, something to take and it has always been something to groove to.
At first it was evident that Rhythm and Blues was one of the predecessors to rock and roll. It is an amalgamation of jazz, jump blues and black gospel music. The "rhythm" part comes from the music's typical dependence on four-beat measures or bars and the liberal use of a backbeat, in which the second and fourth beats are accented in each measure as compared to the rocking style of music that combined the 12 bar blues format and boogie-woogie with a back beat which ofcourse is fundamental to Rock Music. And the "blues" portion comes from the lyrics and melodies of the songs, which were often sad, or 'blue', especially during the music's emergence in the World War II era.
Urban R&B
The emergence of R&B as a music category reflects its simultaneous marginalization as a form of African American music and its centrality to the development of a wide repertoire of American popular music genres, most notably rock 'n' roll. The migrations of African Americans to urban centers surrounding World War I and World War II, and the civil rights movement, these were the reasons for the Cultural and social development of R&B. These lyrical themes often encapsulate the African-American experience of the pain and pursuit for freedom and joy, as well as victories and failures in terms of relationships, economics, and aspirations.
The "Rhythm & Blues" term was introduced into the American Lexicon to replace the designation "race music," which until then was the standard catch-all phrase used in reference to most music made by Black people at the time. After the "race music" term was deemed offensive, Billboardbegan using the Rhythm & Blues name that Jerry Wexler created.
R&B has been a heart quenching collection about the Blossoming of love,
Etta James' "At Last,"
Al Green's "Let's Stay Together"
Romantic strife
Nina Simone's "Don't Let Me Be Misunderstood,"
Teddy Pendergrass' "Love T.K.O."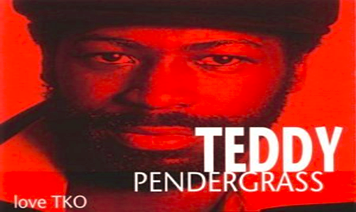 Social and political messages
while TLC sang about the impact of AIDS on "Waterfalls."
Marvin Gaye ("What's Going On") was against police brutality.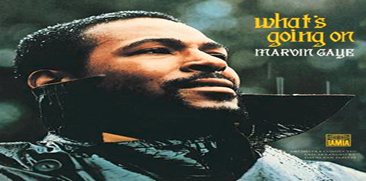 Contemporary R&B
In the beginning of their careers in the 1960s, British rock bands like The Rolling Stones, The Yardbirds and the Spencer Davis Group were essentially considered R&B bands. During that time, the soul music of James Brown and Sly & the Family Stone had adapted elements from psychedelic rock and other styles through the work of performers like George Clinton. Funk and soul had become sultry and sexually-charged with the work of Prince.
The combined elements of soul music, funk music, pop music, and (after 1986) Hip Hop in the form known as contemporary R&B as there were some artists who developed a precursor to contemporary R&B known as 'New jack swing'.
One of the key elements to identify Contemporary R&B is its frequent use of a 'Melisma' singing style, where one syllable is stretched out over several notes to sustain a rippling voice effect. Soe of my personal favorites in contemporary R&B would be,
'Come and talk to me' by Jodeci
'Back and forth' By Aaliyah
"This is how we do it" by Montell Jordan
"Say my name" by Destiny's Child
"So Sick" by Ne-Yo
Soulful and contemporary R&B continues to be popular, with artists such as Alicia Keys, John Legend, Toni Braxton, Usher, Drake, Michael Jackson, Kehlani, Janet Jackson, Bryson Tiller, R. Kelly, Mariah Carey, Miguel, Aretha Franklin, James Brown, Boyz II Men, Kendrick Lamar, Stevie Wonder, D'Angelo, Smokey Robinson, Rihanna and many more.
This post has been written by Mehek Sandhu, IInd year