"You don't win or loose the games because of the 11 you select. You win or lose with what those 11 do on the field" – Rahul Dravid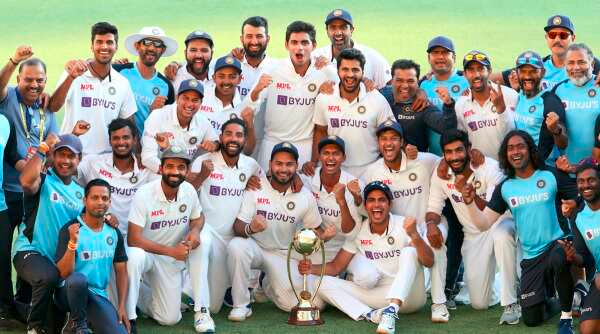 The above lines from the horse's mouth might just look like another of those preachy quotes that one delivers as mandatory words of wisdom at any valedictory ceremony, but the weight and correctness of these words is only realized after the historic victory registered by team India at Fortress Gabba (which mind you, is a question you'll get in your competitive exams for years to come) earlier today (19th Jan 2021).
This win is special for so many reasons (despite not being an Ind-Pak Match) that it brings out the patriot in you, which you thought might have succumbed to the ongoing political- religious conflicts within the country, but guess what, that's what sport does to you, transcends boundaries and unites people. India not only succeeded in defending the coveted Border-Gavaskar trophy but also established that a sportsman is as good as his sport. With, no big names in the playing eleven the Australians were convinced for this to be a bagatelle, the conviction found tooth after the series opener at Adelaide where India met a big defeat, this loss included India's lowest-ever Test score of 36 in the second innings. To make comeback was hardly foreseen, let alone this historic win (that's how historic this is, said it three times already). The fair chances of winning also seemed slim due to the ouster of injury- struck, experienced players in the likes of Ravinder Jadeja and star bowler Jasprit Bumrah.
It is said, that only when the tide goes out, do you discover who is swimming naked, and rightly so, since it is easy to move with the wind but to go against it brings out the real you and the best in you. In this crisis India found the mettle in Shubman Gill, Washington Sundar, Shardul Thakur and Mohammed Siraj among others who gave Aussies a run for their money with their grit and lion- hearted spirits. The game today kept the avid cricket enthusiasts on the edge of their seats as Rishab Pant (89 not out of 138 balls) led India to a three-wicket victory, chasing 328 runs, with three overs spared. While India chased a massive target, it did not look like it, it seemed as if they were chasing away the backlash after their first loss, running after the racial slurs that made headlines a week ago that Indian players received at Sydney and also fighting back the distasteful and unneeded comments by experts in the likes of Ricky Ponting, Michael Clarke, Michael Vaughan and Brad Haddin among others.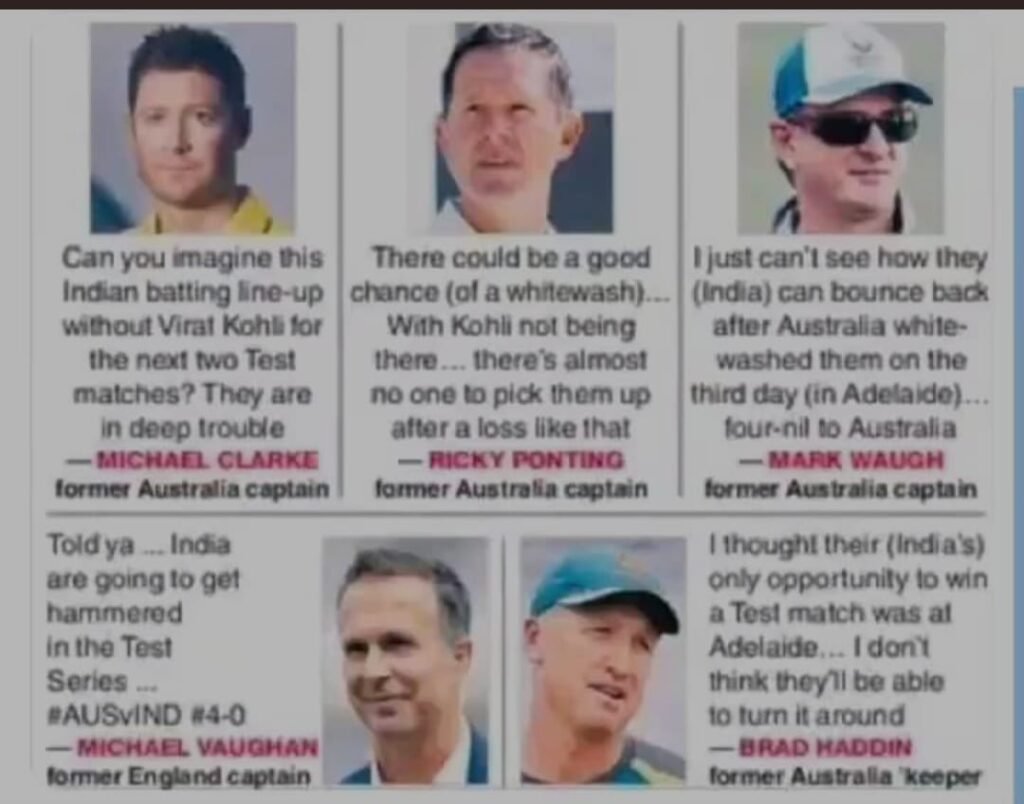 After this win hopefully the Indian cricket team has answered everyone with their bat. This can be proven from the fact that Justin langer, Australian coach was quoted saying- "never ever, ever underestimate the Indians. There are 1.5 billion Indians and if you play in that first eleven you got to be really tough, don't you?"
So, what is the takeaway from this achievement? For one- never mess with the desi spirit. For two  all you need to do is hang in there, even if all you see around is dejection ,even if you are bruised and battered, even if all you can foresee is loss just wait for the last ball and see if it's a full toss?Before this small write up becomes too emotional let me signoff. Jai Hind.
This post is written by Abhishek Ranjan