On that beautiful evening, while the seasons went into a transitory phase, they waited for their rigorous practice to yield results. With adrenaline surge high and challenging eyes, they stood with rackets in front of the cheering audience, waiting for it to unfold… while the background music reverberating in the hall sprinkled its own peculiar essence of competition in the atmosphere.
The much-awaited "Ultimate Ping Pong"- the Table Tennis League, organized by Rohit Khalia (IV Year) and Ishaan Saran, the Institute Sports' Prefect (V Year) was held on February 27th and 28th in the college premises. With over 30 players from all the batches and 9 team owners, the organizers made sure this turns out to be a grand event! The auctions were conducted on February 24th. Involving the concept of 'virtual money,' the upper limit for the owners to make a bid was Rs. 1000. The costliest player sold was Sachin Kumar (III Year), for Rs. 600 to the team owner Racy G. Raju.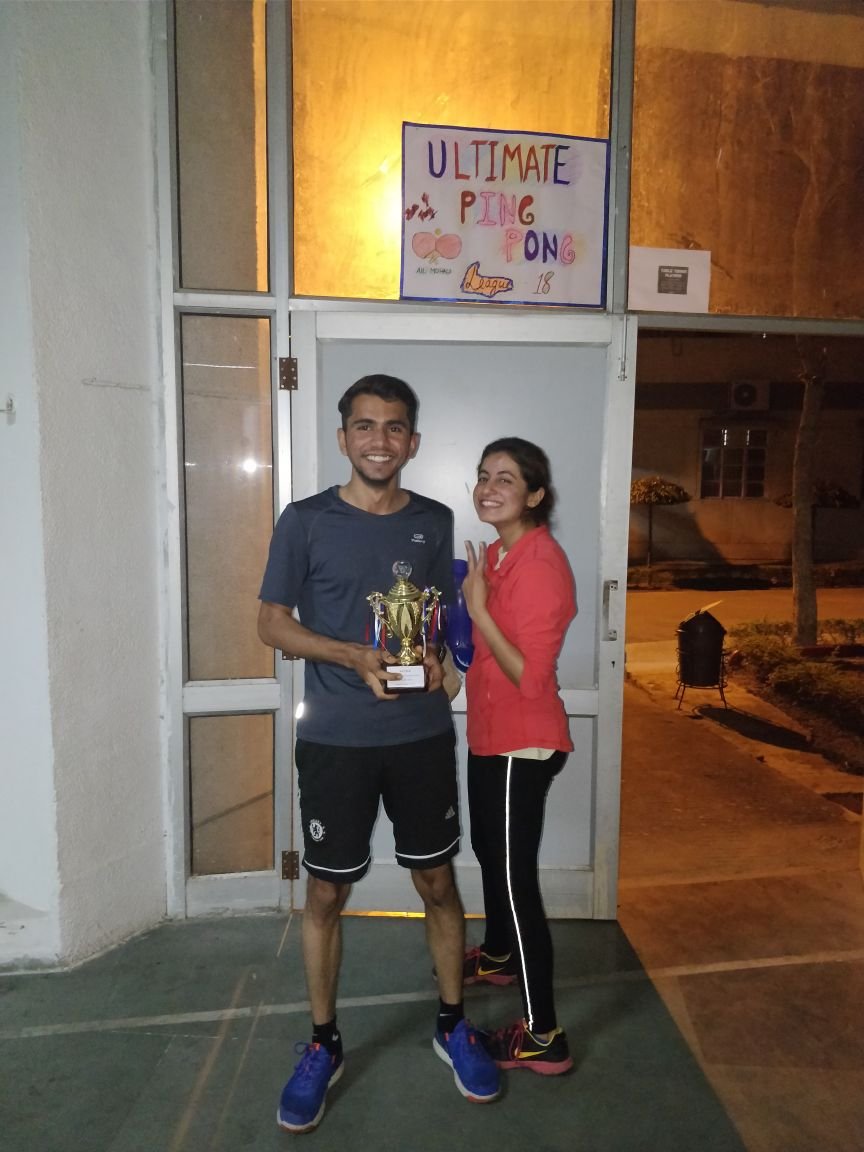 The preliminary rounds were held on Tuesday. After giving a tough competition to each other, the teams owned by Racy G. Raju (V Year), Revant Mahajan (V Year), Shivanjay Yadav aka Vasu (III Year) and Omvir & Manish (II Year) reached the Semi-finals. After competing against one another, teams of Revant Mahajan (V Year) and Omvir & Manish (II Year) made it to the Finale. Players retired for the day.
Continuing the league, the Finale was conducted on Wednesday. Surrounded by encouraging watchers, the teams set the gear into action. Concluding the thrilling match, team owned by Omveer & Manish (II Year) emerged victorious, finally represented by Ishaan Saran (V Year) and Aakriti Suri (V Year), who were facilitated by a trophy by the organizers.
All in all, it was a perfect blend of fun, zeal, excitement, and curiosity, all thanks to the beautiful addressees and the energetic players. It will definitely be a tough time waiting for it again!
Chak de AILians!
The Write-up was submitted by Nishant Tiwari (I year).