The final leg of the league stage saw S*x Bombs face Bharat's Warriors, with all the teams still in contention for the final.
The match got off to a great start, thanks to Amanpreet Singh's sweet strike early on, lifting the S*x Bombs 1-0 up. The score stayed the same till halftime, with both the teams trying to attack but not concede at the same time.
With just seconds into the second half, the Warriors made a defensive error count when Aridaman Singh's cross was poked in by Amanbir Bajwa. The match had already started to seem like an interesting affair, with everyone holding their breath. It didn't take long for the Warriors to complete the comeback when Amanbir Bajwa, yet again, stepped up to score a penalty through the legs of the keeper and put the Warriors 2-1 up.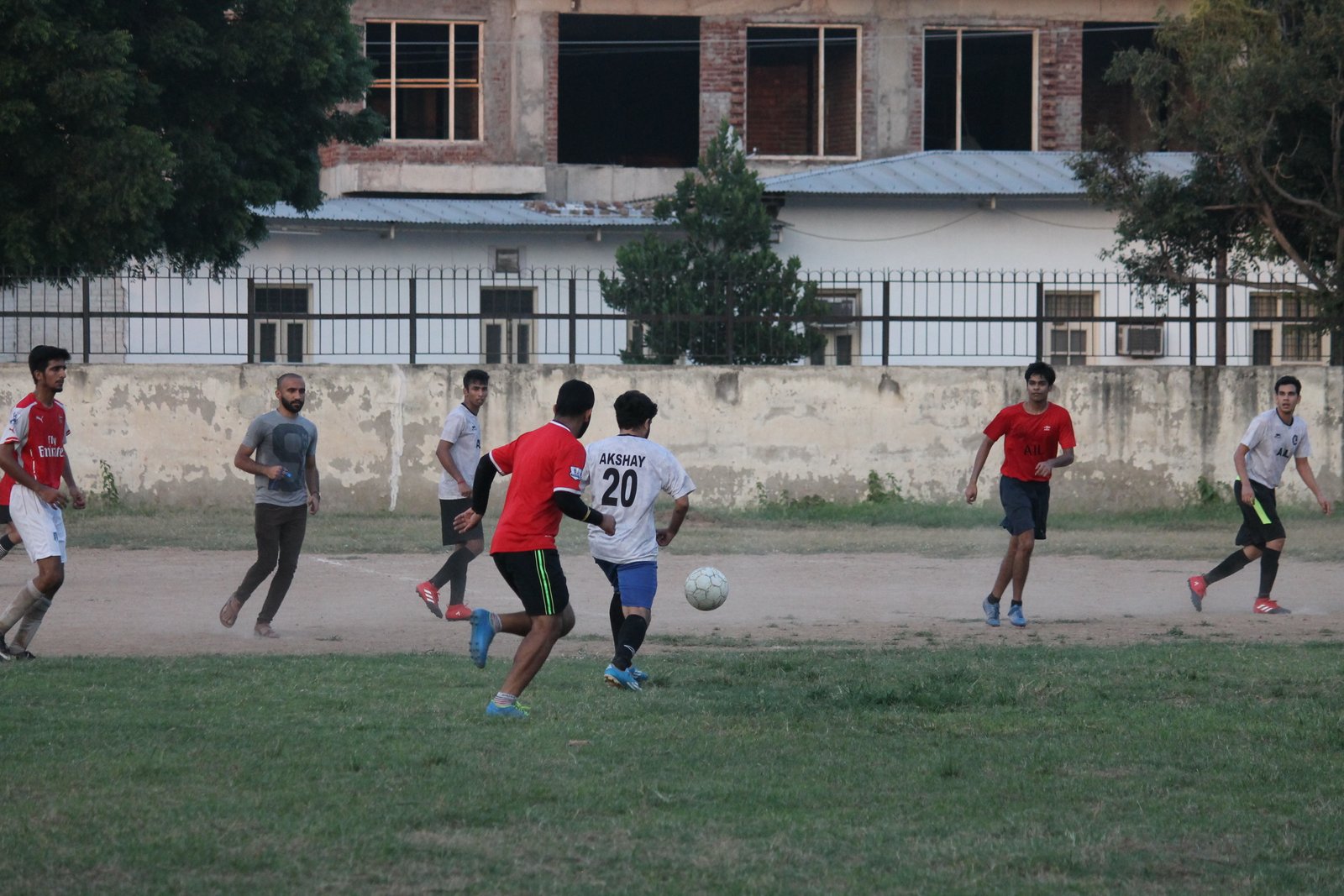 Barely 10 mins left for the final whistle, S*x Bombs came out all guns blazing, which seemed to unsettle the opposition defense. It was about time that they got an opportunity, and when it did present itself, in the form of a penalty, Manish Choudhary calmly slot it home to level the scores once more.
What followed was a fine display of attacking football from the S*x Bombs, who went in to cement their place in the final with goals from Ritul Singh and Manish Chaoudhary, and deservedly so. For all their resilience and efforts, the Warriors were finally knocked out of the league with the final score reading 4-2.
The final will be between Gen Nutties and S*x Bombs on Sunday.
This write-up was submitted by Param Chahal (III Year).