"Law school is not a walk in the park. It's a jungle out there, and you've to be savvy to survive."
Law is a diversified field and for us, the law students it's essential to be aware of the entire recognized field. We not only have to be competent enough to excel in increasing our grades in the classroom, but also have to be talented enough for legal research, qualified enough for upcoming moot court and all other events happening in and out of the campus. And to be more expert in these expertise areas a law student requires good website contents to surf on.
Below follows a retrospective list of some of the top websites of India to date, with their links.
Live Law is a comprehensive legal news portal and is set to redefine the standards of legal journalism in India. Their endeavor is to bring in more transparency in legal reporting without lowering the supremacy of law.
 It gives a detailed analysis of each important judgement. All the news that might have a legal impact can be easily found on Live Law. It also has a section for book reviews and international legal news. Live Law writes columns about recent or upcoming social and legal issues and also interviews some great senior advocates, professors and legal personalities.
One of the leading websites which cover legal news; latest deals and lets you know how good or bad a law firm is doing; the people they are hiring and the places they are expanding to. Legally India has been providing a platform

 to bloggers of all legal and writing experience to express themselves and communicate with the wider legal community. Their opinions and comments can perhaps provide us with the best insider knowledge which has been analysed in depth.
The Legal 500 analysis the capabilities of law firms across the world and updates it every year to bring the
 most up-to-date vision of the global legal market. It assesses the strengths of law firms in over 100 jurisdictions. Let's you know about the top law firms and that too with clear divisions on the basis of the place the law firm is situated in; the tier to which it belongs; the practice areas etc.
Perhaps one of the most accurate legal reporting site. Nationwide news & analysis on the legal industr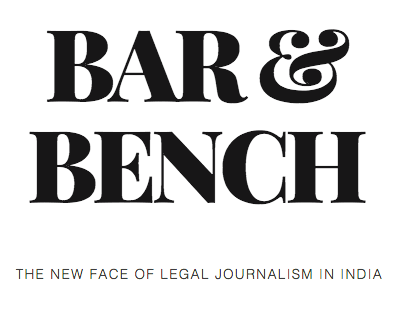 y, breaking news, live news from Supreme Court, High Courts and important judgments throughout India. Bar & Bench is a comprehensive news and analysis portal for the legal fraternity in India. Bar & Bench provides the latest in news, information, interviews and columns spanning the entirety of the legal spectrum.
Advocate Khoj basically is a "communication platform" that helps consumers find advocates to

 represent their legal needs and solves some of the basic prerequisites by providing easily available will, sale of property deed, partnership deed and more online. They offer a mammoth collection of over 6000 forms for download. This consists of various central and state forms issued by the government of India.  As for the students it provides a free access to the judgments of the Supreme Court of India. An online digest of the major rules framed under the acts is listed here with free access to the full-text. An online collection of bare acts passed by the Indian Parliament ever since 1834 is listed here with free access to the full-text. They also have their own law glossary to find a brief description related to law or legal matters.
"Beta tumse bhi hopaega." Super Lawyer is a career insights portal where they curate interviews of Lawyers, law firm partners, Senior Advocates, Advocates on Record, Associates, In-house Counsels, 
Entrepreneurs and Professors. Their interviews can be a great primary source of first-hand experience. Its team comprises of reputed corporate lawyers, partners and legal journalists. It is operated by a team of student volunteers. The legal education start-up iPleaders, is the master mind of Ramanuj Mukherjee, who is also the founder of Super Lawyer.
This is your one stop page for all your legal needs. You can find Latest Laws, Bare Acts, Articles, Legal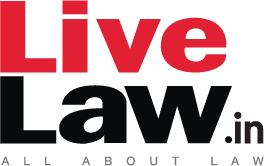 News and much more. Bare Acts, Articles on various issues and a session which would provide you with all the necessary information about the law colleges both in India and overseas. Latest Law has its own bank of legal documents, Law Commission Reports and Legal Dictionary. They even provide a special session to Judicial Service Exam, where they offer all the concerned notifications.
There are a lot of other websites too that one can refer. These websites are mere suggestions for our readers.
The write-up was written by Annie Sharma (III Year).