At the stroke of the midnight hour when the world sleeps, India will awake to life and freedom.  – Tryst with Destiny
Adorned with the Himalayas glistening with snow and the waters of the holy Ganges, our India is truly incredible. Inculcating the value of patriotism in every budding lawyer, Army Institute of Law, Mohali celebrated the 70th Independence Day on August 15th in the college premises.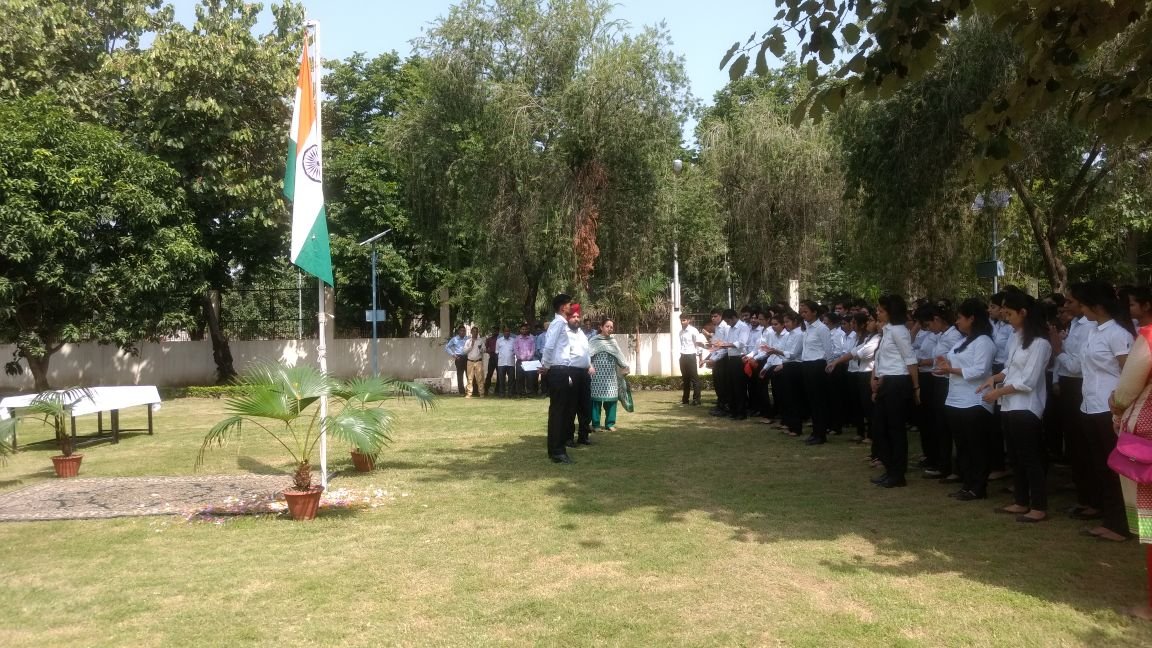 Initiating the program with the flag hoisting ceremony, the enchanting National Anthem was sung. Followed by the captivating anthem, Trisha Mukherjee (3rd Year), Deepika (3rd Year) and Nishant Tiwari (1st Year) presented speeches highlighting the challenges our country is facing today and the crucial role the youth plays in the nation's development.
"Soldiers are the protectors of our independent India," it is often said.
Deepanshu Bhadauria (1st year) recited a sensational poem to carry the prestige of the 'Men in Olive' forward which was followed by a medley performed by the 1st year students, which Leihaothabam Thoibi Devi (5th year) and Surbhi Ojha (3rd year) help them prepare. In the afternoon the students were shown the movie, 'Khakhee' in the Multi-Purpose Hall.
With new memories to cherish, the program came to an end.
This write up was submitted by Nishant Tiwari (I Year)