"Regretfully they tell us but firmly they compel us
So long, farewell,auf wiedersehen, good night.
I hate to go and leave this pretty sight.
So long, farewell auf wiedersehen, adieu
Adieu, adieu, to yieu and yieu and yieu."
 On the second day of the fifth month in the seventeenth year, the students from the batch of 2017 draped their saris and put on their tuxedos one last time as they got together in the beloved MPH to bid adieu to a half a decade worth of memories. 
Nostalgia struck and dewy eyed, as our fifth years head on to embark upon a journey they'd worked on these past five years their immediate juniors put up a much awaited and zealous farewell.
The venue, was beautifully adorned with fairy lights, posters and embellishments corresponding with the theme for the evening, The Khilaadi – Akshay Kumar.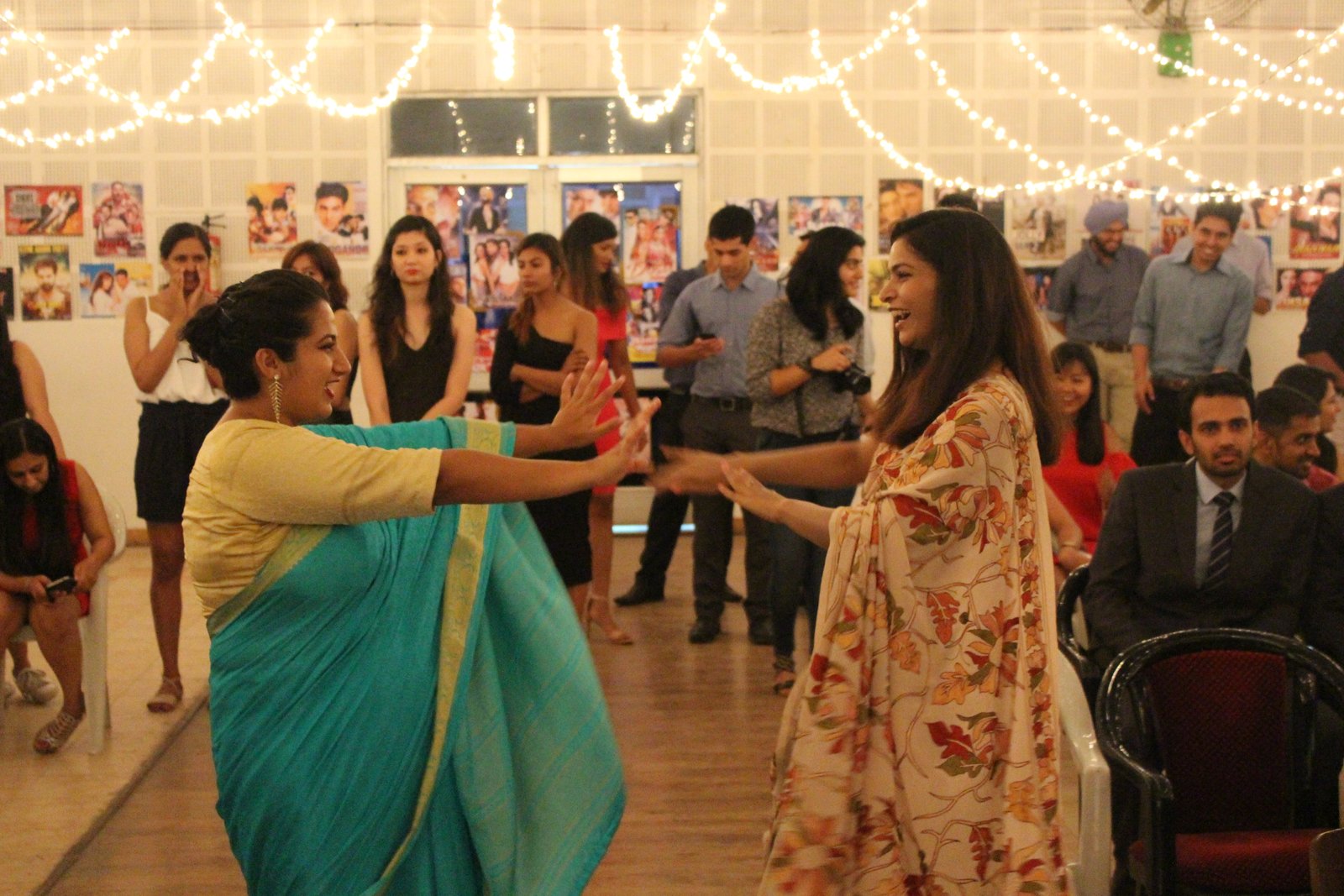 With the introductory address by Urvashi Brar (4th Year) and Subodh Kumar (4th Year) memories stood revived as the function finally began with pairs walking down the MPH aisle, a student from the fourth year escorting the fifth year, and a few special singing performances by the lot on audience demand. 
Alongside funny Akshay Kumar trivia's which promised negotiable cash prizes and a ride in Amanpreet Singh (4th Year) and Himmat Singh's (4th Year) brand new car, the farewell also consisted of enthralling and energetic  dance performances by the fourth years to the tunes of Akshay Kumar hits. Amidst the continuous performances, were also scene enactments from some of The Khiladi's best films such as Hey Baby etc.
This was followed by a dynamic and zestful Bhangra performance that brought the audience to its feet as the MPH resonated with peppy and vibrant beats.
The farewell commenced with an extremely emotional thank you note; a video which amalgamated memories from all the five years spent by the seniors at AIL and messages from the juniors thank their beloved batch wishing them good luck and success for all of their future endeavours.
As the farewell wrapped up, the MPH revived some good old nostalgia and memories which the fifth years would cherish forever as they bid adieu to a one of a kind life at AIL.
The write up was submitted by Kainat Singh from the I year.