On the 28th of April, 2017 the Army Institute of Law celebrated AWES Raising Day 2017. The event was hosted by Ms. Navnoor Brar (I year) and Mr. Shivalik (III year).
The show begun with the lighting of the lamp by the Chief Guest Lt. Gen. Surinder Singh AVSM, VSM, GOC-in-C Western Command​ and Patron, AIL. Representatives from the State Bank of Patiala and Mr and Mrs. Dhindsa, parents of Angadjot Singh presented various scholarships to students who achieved distinctions in their respective fields.
Following this, the Principal Dr. Tejinder Kaur presented the Annual Report of AIL, in which she spoke of the the college's growth trajectory and enumerated the achievements of the past academic year. Among many things, she mentioned that the Army Institute of Law has been ranked as the No. 1 Law School in the Northern Region by GHRDC (global human resource development center, New Delhi ) Law School Survey, 2017 and how a lot of our students have topped the Punjabi University exams.
After this, the most awaited part of the celebration commenced – the dance and music performances. Talented students of various years set the stage on fire with their wonderful performances.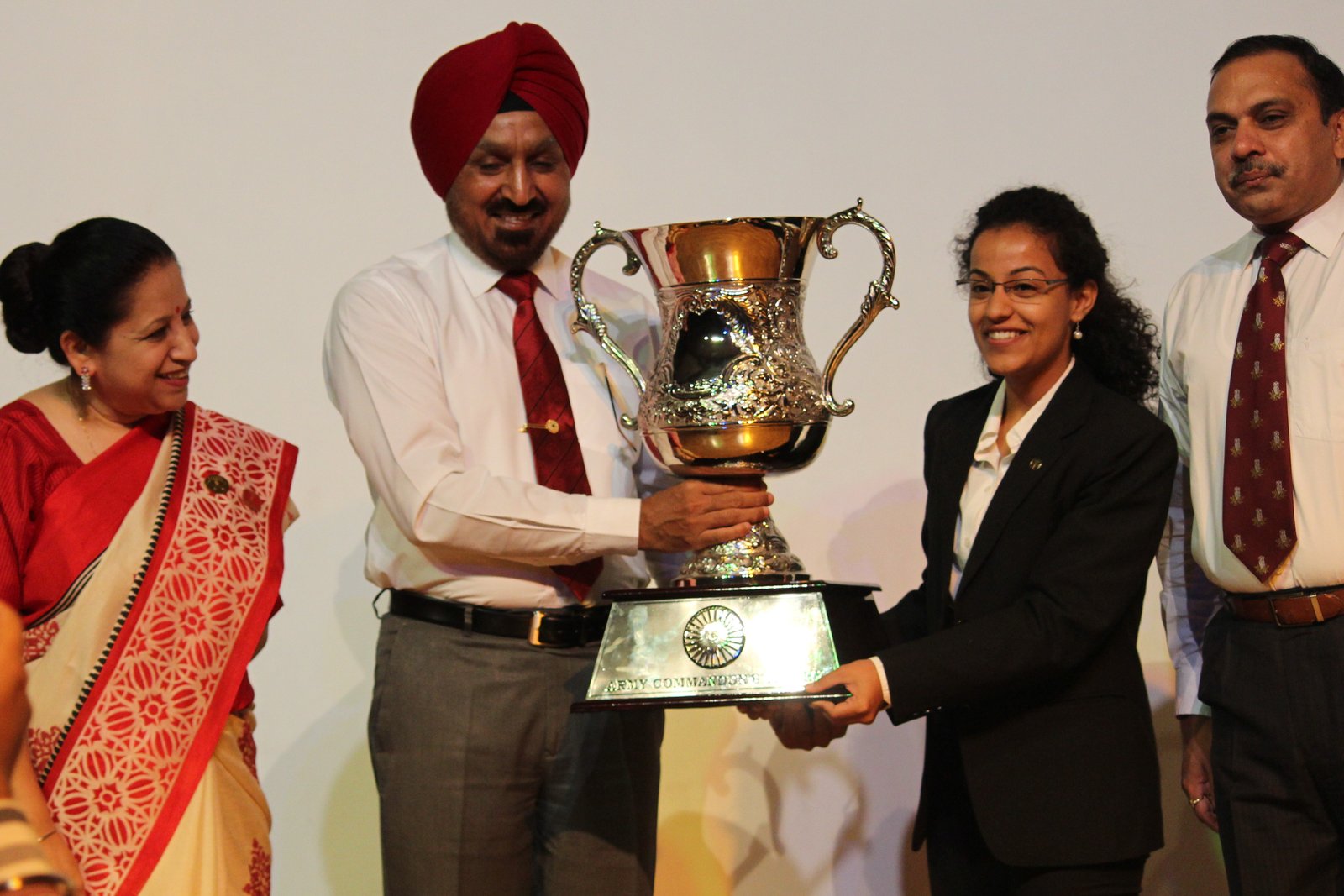 Soon after, the Prize Distribution began in which students who won accolades and have performed exceptionally well in various fields such as academics, sports, cultural activities, debates, Moot Court Competition and other co-curricular activities were felicitated and the year long hard work of students was acknowledged. Students who scored the highest in various subjects were also awarded with various scholarships and cash prizes. Students were awarded scholarships like, Tata Memorial Scholarship, AGIF Scholarship, Angad Singh Dhindsa Scholarship, Abhimanyu Scholarship etc. In the end, patron, Lt. Gen. Surinder Singh, addressed the gathering and blessed the students.
The write up was prepared by Saloni (I Year)