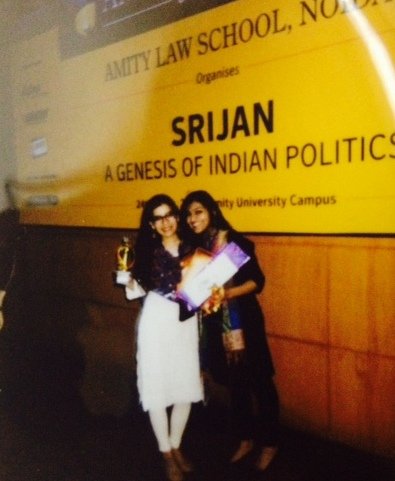 A Youth Parliament named SRIJAN: A GENESIS OF INDIAN POLITICS, was organised as an annual event by the Mock Parliament Society, Amity Law School, Noida .
The event was conducted on 24th March, 2017 and comprised of two committees, namely Lok Sabha and Rajya Sabha.
Trisha Sharma (II year ) and Surbhi Ojha (II year) were awarded High Commendation for their participation in the Rajya Sabha where they debated on the Topic: Review of Customary Practices including Animal Abuse. They were awarded with a trophies, prize money, certificates and neck ties!
The Blue Pencil congratulates them and wishes them the Best of Luck for future endeavors!