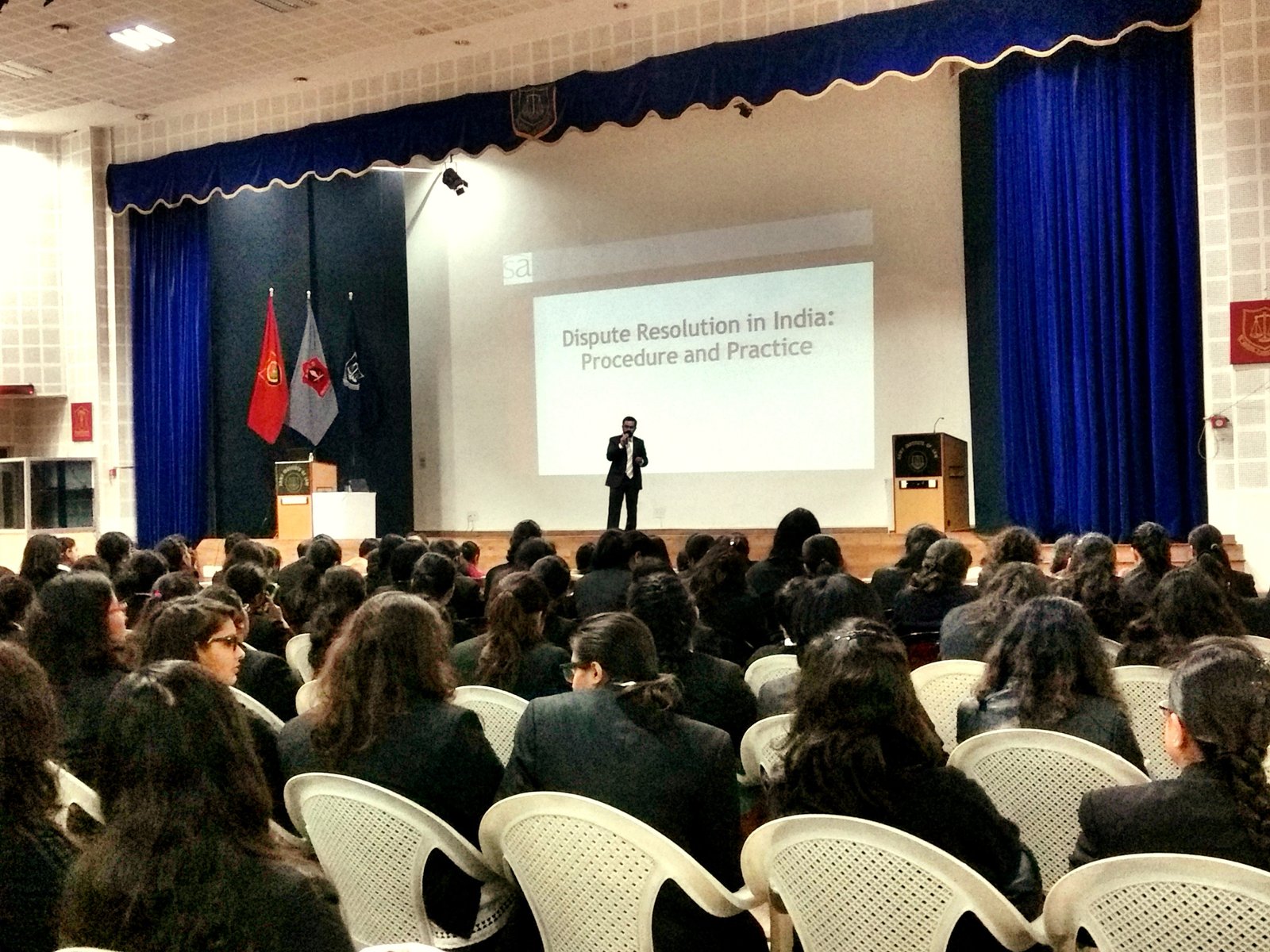 On January 25, 2017, the students of the Army Institute of Law, had the pleasure to be addressed by Mr. Dheeraj Nair a partner with Jyoti Sagar Associates. Mr. Nair was going to deliver a lecture on "Dispute Resolution in India- Procedure and Practice" which he said was a module spread over six months but for convenience and the time restraints, he had compressed it into one lecture. He, however, was perplexed by the number of students that turned up for and the lecture and decided to take a different approach by telling the students about his journey as a lawyer.
Mr. Nair has over 14 years of expertise in Dispute Resolution and is also an Advocate on Record of the Supreme Court of India. He has practiced in the High Court(s), Company Law Board, Consumer Redressal Forums, Cyber Adjudication & Appellate Tribunals and Mines Tribunal as well. Mr. Nair described himself to be quite laid back in college and did not intern as much as students today do. However he started working under a lawyer as soon as he graduated, in fact from the very next day. He worked with three lawyers before he joined JSA, Mrs. Pratibha Singh who specialised in IPR following who he joined the Additional Secretary General, Maninder Singh where the kind of work he did was very different from the former as most cases were central government cases. After this he worked with Mrs. Indu, who practiced in the Supreme court and here he was for the next 4-5 years before he cleared the paper and became an advocate on record of the Supreme court.
Pauses that you speak are as important as the words you speak.
In his lecture he spoke to the students about his experience and how he feels that the education system today does not prepare the students for the real world and that they have to 'unlearn' to a certain extent to survive at the job. He also asked the students as to what they expect when they join a law firm for an internships and promised that if the suggestions they give are reasonable he would ensure that the next time interns come to his office he would try his best to implement them. He also made sure that he would give us some insights and tips on how you must act for the judge to listen to what you're saying and what you demand. He ended by explaining the students the slides that he had prepared for us and so that it appeals to all the students and not only the senior batches he left out some of them. In was indeed an informative lecture and a very interesting one too.