Trust me; we are aware that many Moot Stories may be similar to the one we are going to narrate to you today. But this moot was a rollercoaster ride for all three of us. We understand it might not interest a lot of you. If it doesn't, please leave right now, we detest haters!
It began like all moots at AIL do, with an elimination on January 10, 2019. The Moot was a month and a half away but we had a memorial based selection. The proposition was based on every law one can possibly think of; Patent, Administrative, Constitutional, Contract, and most importantly Biodiversity Law, all of it condensed into one proposition. To be honest, it was an absolute delight to make our memorials. As in all moots, the memorial submission dates changed. Colourful clothing reminded us life wasn't as bad as it seemed.
However, after crying about the changing deadlines and moments of "I don't know who drafted this proposition", we finally made our memorials and with a lotta help from the Editing Gods of AIL we submitted it. We all couldn't be together when we had to send it so we video called. 
And then we waited for the results. I'm sure NLS was sick of us calling them time and again about the results. When we finally made it, we realised the moot was just 7 days away.
Panic set in. Tickets were costly [Aero-India Show -_-]. But we finally booked them and now practised and waited for the 19th, when we would finally reach Bangalore.
This is the story of our journey to Bangalore.
We woke up at 6:00 on 19 Feb, 2019, and reached the railway station. I think this was the only thing that went according to plan that day. It all went south when we reached Delhi. We reached the Metro station to catch the Airport line. [Fed some puppies on the way-photos are here if anyone is interested]
We looked like tourists. We've learnt a lesson. We were told porters help you at the Metro Station. We were told lies. For anyone taking the Airport line, listen carefully, you can carry your stuff yourself. Don't get scammed. We ended up paying 200 Rs for a 60 Rs metro ticket. Smart kids. And we paid a tip too. Smart kids, nice kids.
Anyway, Bhavna and I were travelling with Indigo and Riya was to meet us at the Bangalore Airport an hour after we landed as she was travelling with Jet Airways. We spent some time in a coffee shop as we had different terminals and eventually, after bidding adieu to Riya at Terminal 3 we headed to Terminal 2.
Guys, pro-tip, just ask for directions, Google Maps doesn't help in Delhi. We ended up walking on the freeway and eventually reaching the Terminal and the Indigo counter.
We showed them the Tickets, Ms. L. (Any similarities with real people is absolutely intentional) at the counter conveniently told us that we weren't on the list. We were surprised, maybe they were mistaken. Three women now carefully perused our tickets. We weren't on the plane. Do you have another flight we asked? They said yes, one seat only , 19,000 only. We said- "Thanks, no". The payment status was successful, the PNR was generated, and they didn't put us on the plane. God hated us, they hated us.
Panic set in, some twitter rants followed along with Bhavna eventually proceeding to have a 'talk' with the customer care. We booked new tickets, the cheapest and the fastest option to reach Bangalore was priced at 29,000. Okay, we had to book it.
Here's the catch, it was a connecting flight-Delhi-Ahmedabad-Bangalore. A five hour layover at Ahmedabad. Anyone who has done a moot would agree that the time lost a day before the moot sets off a feeling that one cannot comprehend. We were scared, sad and hysterical, laughing at our rotten luck.
Our flight was from T-3, the International Airport. We ran, this time we followed the right directions. The flight was at 7:45, we reached at 6:20. We heard "Last call Ahmedabad". We ran, we got our boarding passes. The departure time read 6:45. We asked them, "What is this, airport human?" They replied, "Ma'am, International Airport we leave early". We replied, "Great, we are going to miss this flight". Now, if you've been through T-3 you might have seen those big immigration lines and the huge duty free area. Imagine two kids running through them, we ran and ran. Eventually a porter pitied us and after a lot of convincing by Bhavna agreed to drop us off at Gate 9. We sat in a golf cart, which was definitely moving slower than a snail, but after so much running around ,we were happy we could feel the breeze on our faces without having to move our limbs.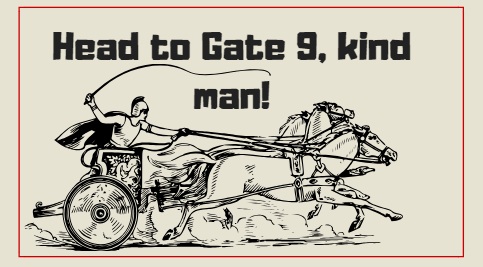 We reached Gate 9, they changed gates, we reached the correct gate, they delayed the flight. Right about now, we had had enough, we were hungry, going to Ahmedabad instead of Bangalore and tired. So we said to ourselves, "Boarding is at 8:20, we'll rest on these recliners here."
We turned our back for a minute and when we looked again, all the passengers were gone. But it was just 8. Turns out they forgot to announce. When they saw us running towards them they screamed, "Last call, ma'am". We had had enough; we snapped "When was the first call made, Airport Human?" Boarded finally. Waited anxiously for dinner. It was a 45 minute long flight. We ate and just as we were about to sleep, the plane landed.
We hated Ahmedabad airport, everything costed millions. And since we'd been scammed by everyone from the metro porter to the airlines, we didn't wish to spend anymore. So we decided to sleep. We decided against eating as we had to board a flight in three hours and we were going to eventually eat there soooo. We chose to share a can of Sprite. Guys when you are up for more than a day, choose not to drink aerated drinks. We experienced what is called a 'Sugar rush' that day, running around the airport without shoes, we had lost all sense of sanity. We were 'those' people, the ones who laugh hysterically in weird public places.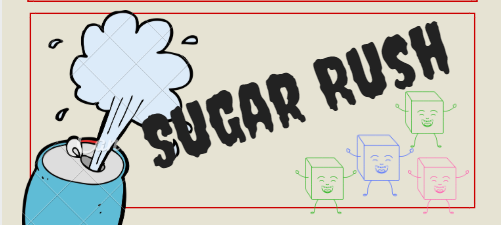 Anyway, this flight was delayed too. We hadn't had anything all day, the rumbling of our stomachs wouldn't stop. So we gave in and bought two cutlets. At four in the morning, we had something which seemed like it was made only of red chilli powder and bread crumbs, but we ate heartily. Being irritated at things had become a way of life for us and the chilli acted as a catalyst. Men with pyjamas falling off their pregnant bellies, old women burping, everything made us mad. We know, it wasn't anything to be mad about, but we had been up for more than 24 hours now. We discussed the moot proposition to distract ourselves and boarded the flight.
Ms. L, the air hostess hated all the passengers travelling in this plane. We were certain of it. We slept and she kept waking us up. This saw an interesting dialogue between one sleepy Bhavna and one nasty Ms. L. Bhavna- after tolerating her "Wake up ma'am" accompanied with repeated rude patting on the shoulder, she finally exclaimed,
Bhavna:" Can you not startle us?".

Ms. L: "Sorry, what?"

Bhavna: "Startle"

Ms. L: "What?"

Bhavna:"Startle"

Ms. L:"What?"

Bhavna: "STARTLE".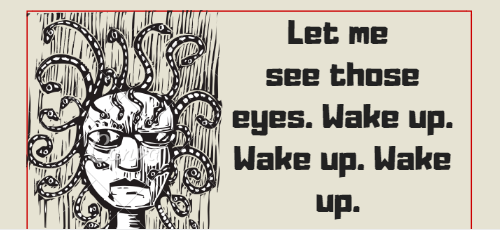 We landed. The Bangalore Airport looked beautiful. Why wouldn't it? We had been to the depths of Tartarus and back to be here. It seemed like our version of Olympus.
We don't remember what happened from this point. We caught a bus. We wanted to be safe and decided to stay up for the duration of the ride. We failed. The conductor eventually woke us up at the last stop. We had finally reached. The moot went the way moots generally do. We had good accommodation, an amazing panel of judges and most importantly- great food! We compensated for not eating on 19th and ate for the rest of our stay at Bangalore. Every. Single. Moment. We discovered that watermelons in Banglaore were the real deal and that they make one solid Dil Pasand. What are Dil Pasands? They are lovely.  When we were not eating or arguing, we slept. A lot.
The moot wasn't a bust either. We made it to the Semi-finals and were awarded the 'Best Memorials- Respondent'. Since this was essentially supposed to be a congratulatory post by TBP, we must provide them with the details they actually asked for, the team comprised of Bhavna Harsha (II year), Riya Kothari (III year) and Ananya Sharma (IV year).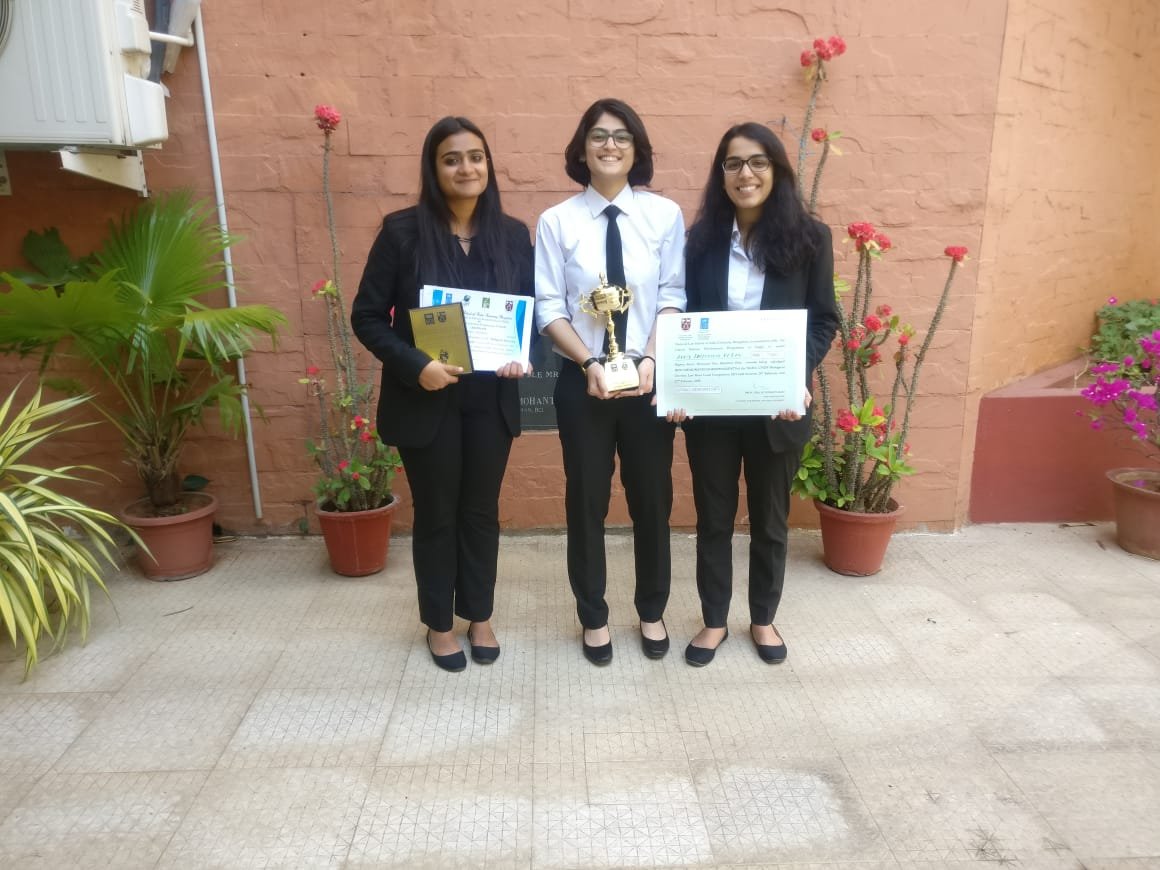 Was winning the most amazing part about the journey? No. What made this moot special was not the awards but the journey itself. I think we now know what they mean when they say that the journey is more important than the destination.
P.S. We know its called Bengaluru, we like Bangalore more. 
The article was written and the illustrations were made by Ananya Sharma, IV year. The photographs were clicked by the team.