The AIL Premier League was organized from 5th to 7th April 2017. A total of 4 teams participated in the league and battled it out for glory. Following the league matches, the teams that made their way into the finals were RB (led by Amanbir Bajwa) and RCB (led by Rajat Choudhary). The spirits of the finalists were at their peak with players of both teams sledging each other in order to gain a psychological advantage.
The match started off with RB winning the toss and choosing to field. RCB entered the field with Manish and Ankit acting as the opening batsmen. However, things turned grim for the batting team as they began to lose wickets in a quick tumble. RB's captain, Amanbir Bajwa, who also was the leading wicket taker of the league, took three wickets, Rajendra Bhargav and Saurabh Upreti took two wickets each. Two sixes hit by Rajat Choudhary helped the RCB to reach a score of 72. With a relatively easy target of 73 runs to win, the RB were set off to an excellent start. The openers Arun Kumar and Sandeep Shekhawat set off an aggressive start for their team by scoring 34 runs in 15 balls and 31 runs 17 in balls respectively.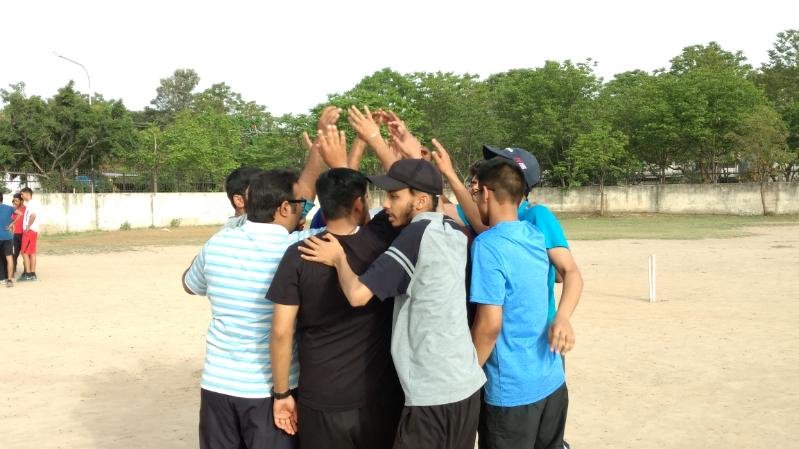 Their strategic gameplay along with well-timed boundaries helped the players of RB in attaining victory in just 5.2 overs, without the loss of any wickets. Ankit was the leading run scorer of the league. The league was a resounding success with each player bringing out the Virat Kohli and Jonty Rhodes within him.
The write-up was submitted by Shashank (I Year)