Manik Gupta (Class of 2017) and Pradeep Kumar (Class of 2017), are both students of the Army Institute of Law, Mohali. Earlier this month, they sold their startup Lawin1 to Karvin Management Consultants Private Limited for $5,84,000.
So, The Blue Pencil caught up with Manik Gupta to know more about the deal!
Shreya Vajpei: How was Lawin1 conceptualised and when did it all begin?
Manik Gupta: Lawin1 was started initially as an online legal store to cater to legal needs of people online. The idea began in August 2014 with me and my roommate Pradeep putting together a basic business plan and a website.
We were rather bored after two years of college and did not want to waste our time doing nothing. Moreover, we believed it was the right time to try out something while in college, since we had nothing to lose.
SV: What were the services offered by Lawin1. How was it different than other online legal service providers?
MG: We initially started out with 30 services under 4 different categories. But at the outset we were not very different from a run of the mill online legal solutions website. But since we were not picking up growth at a rate we wanted to, we got into a lot of outsourcing, backend licensing and we were probably the only company which had an effective B2B strategy in the space.
At one point we were powering documentation work for a lot of other competing startups in the same space. They would get leads, price it higher and then ask us to close the client and work for that.
So a lot of people don't know but they unknowingly became our clients when they bought services from someone else. In fact, we eventually even got into Deal and Transaction Advisory where I helped certain start-ups close investment deals upto $1.5 Mn and structured the entire investment. We advised on Business Restructuring for some young companies.
This, I believe, was a major shift since these two are an exclusive bastion of law firms. We had to work real hard on such deals but we eventually figured it all out. We had reached a stage where we had become a provider for alternative legal services but the portal was just one of the cogs in the machine with the B2B, Outsourcing etc happening.
SV: How did you go about setting up the website?
MG: We knew no code, so we decided to license the Page Builder CMS from GoDaddy. We tried out a lot of iterations and platform integrations. We learnt about stuff like Domain Insights and A/B Testing literally on the job. We built our site ourselves over a period of around 4 weeks. We tried to make it as user-friendly as possible reading up on UI Blogs. Initially, we had gone in for a really gaudy colour scheme with orange and blue, but after collecting some feedback, we made it very light blue. We started using Freshdesk as a helpdesk platform to handle tickets from clients and Instamojo for payments. Our initial selection of the suite of technologies we were using were based exclusively on price considerations. We eventually changed the layout and the site three times to accommodate better design trends that came in. We moved to better platforms for some parts. More recently we had even gone on to hire a Full-Time tech lead last December in Rama Choudhary. So it was a constant fight towards revision and becoming as professional as possible while working from a dorm room.
SV: What have been your biggest learnings from running your own start-up?
MG: I have learnt a lot. But one thing that I have learnt (though still not been able to execute properly) is to have a more process centred perspective as compared to a goal centred perspective which I believe is more fulfilling. But yes, deadlines are important.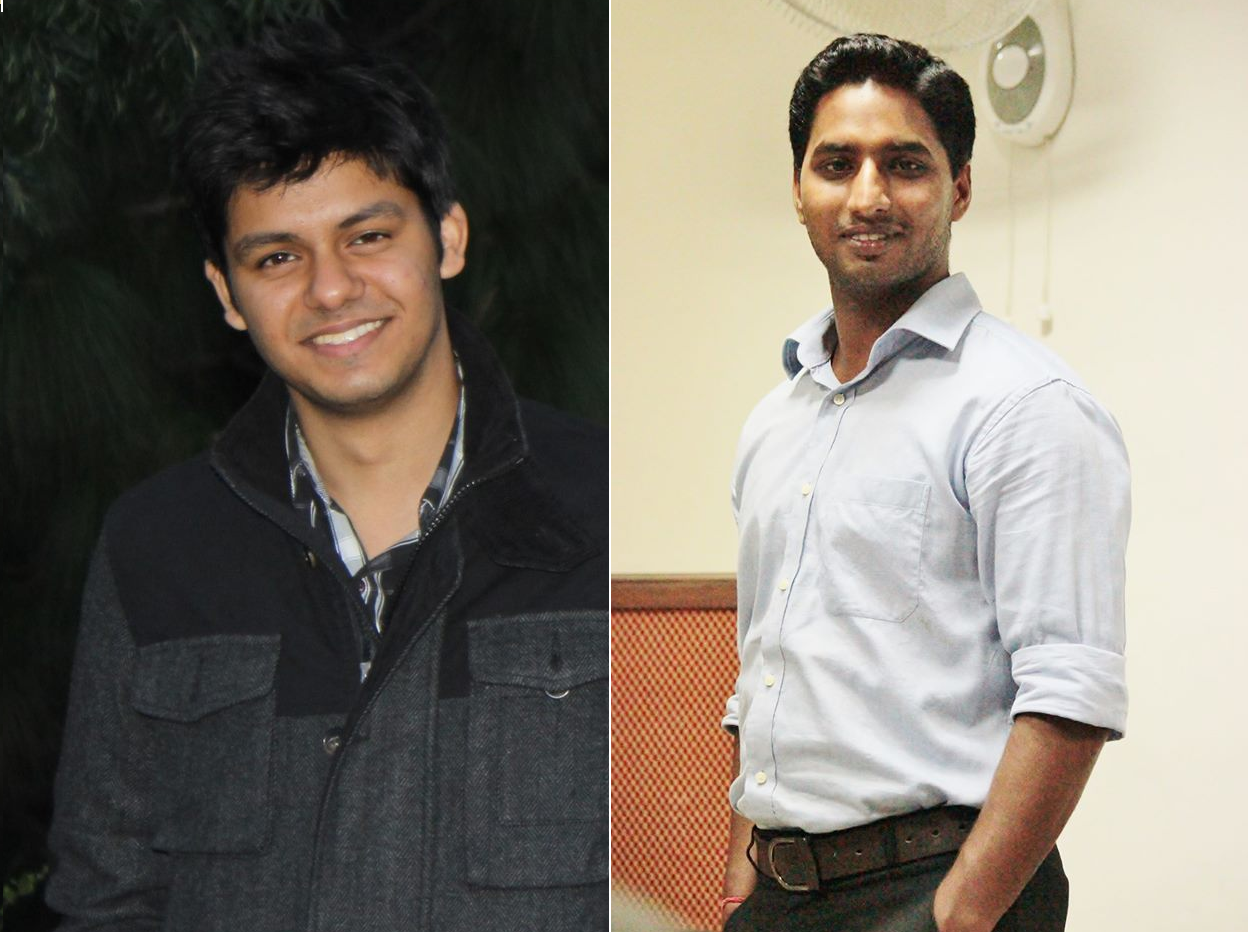 SV: Was this your first start-up? Have there been any similar entrepreneurial ventures before?
MG: Not really. I have been trying to sell things for years now. During school times we started a small business in school. We used to help people trade pens. We bought slightly used pen from students at half or 60% of the price and then sold it to some other person at 75 to 80% of the MRP. In hindsight it was a rather cumbersome operation, but we managed it just right. We later even started a service where we would lend students a nail cutter, a shoe-brush an extra cravat, or a belt before the morning assembly for a small fee so that they could avoid the punishment. They used to mortgage their pens if they did not have cash right then and there. Eventually using this model, we even got into financing and loans.  After keeping under the radar for sometime, this activity was stopped by our parents and teachers. I later even tried working on building search products for the web and later expanded to a number of other related products. I never knew coding but somehow always led the whole project. But professionally, this was my first "Official Startup".
I later even tried working on building search products for the web and later expanded to a number of other related products. I never knew coding but somehow always led the whole project. But professionally, this was my first "official" startup.
SV: You were offered an initial seed of Rs. 50 Lac for Lawin1 but you refused it. Why?
MG: We had initially started discussions with an A-List VC fund but we were not really comfortable with the valuation, moreover they were too a bit apprehensive about getting into the space. So the deal fell apart before it could even be put together. That was way back in February 2015.
SV: How did you get in touch with Karvin Management Consultants and how did the deal culminate?
MG: We were in the same space and sort of knew about each others presence. We connected and soon decided that they could take the entire business forward in a new direction and that our business would be a brilliant extension to their present practice areas. There was not much of a problem with negotiations.
SV: Was it tough to part ways with your brainchild – Lawin1?
MG: Well, maybe for the first week or so, after we had started talking about the deal, it hit me that I might not be working on this anymore. But I let it sink in.
It doesn't show up on my mental radar anymore.
And even on the odd occasion that it does (like handing over passwords), I don't let it get into my head.
SV: So, what are planning to do next?
MG: I have a ton of work! I have already received advisory position offers from half a dozen places and I will evaluate them in case I can help anyone. I might plan to work like anyone else for a while to get to know the industry better.
Other things on my checklist include writing a book, starting a course on PE Investing and reading, in general. A lot depends on how I feel after this heady rush passes and when I can think with my head on my neck and not in the clouds.
You can reach Manik Gupta at manikgupta@LIVE.IN.